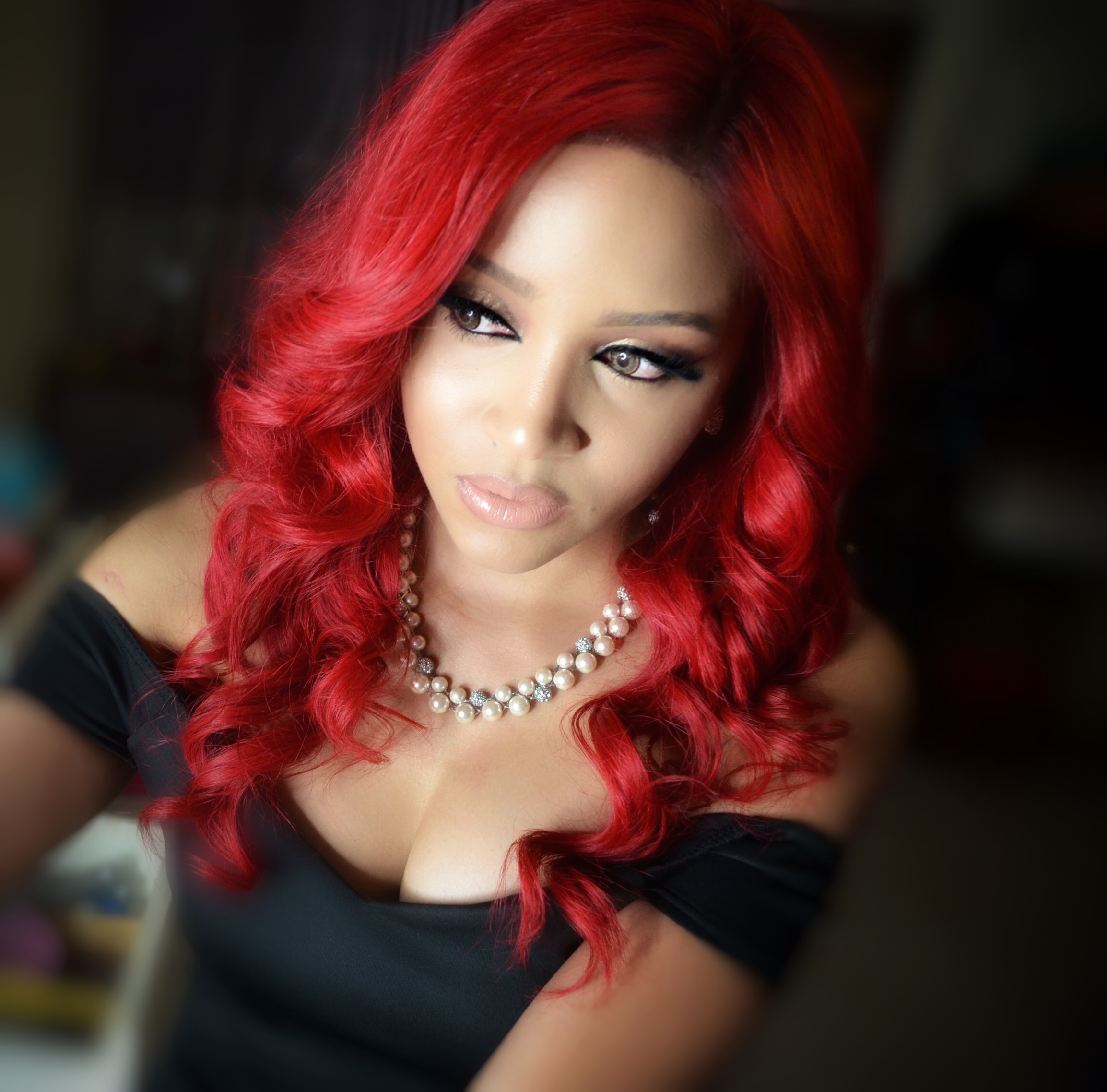 First, Blue now Red! Experimenting with hair colours is one thing I'd been wanting to do for so long, and I am glad that I am now FINALLY able to do it Apart from the fact that my confidence level needed to catch up and get with the program, finding a colorist out here that was consistent became near impossible. I am well aware that perfection does not exist, and to expect a few 'hits and misses' along the way, but consistency was something I'd struggled to find.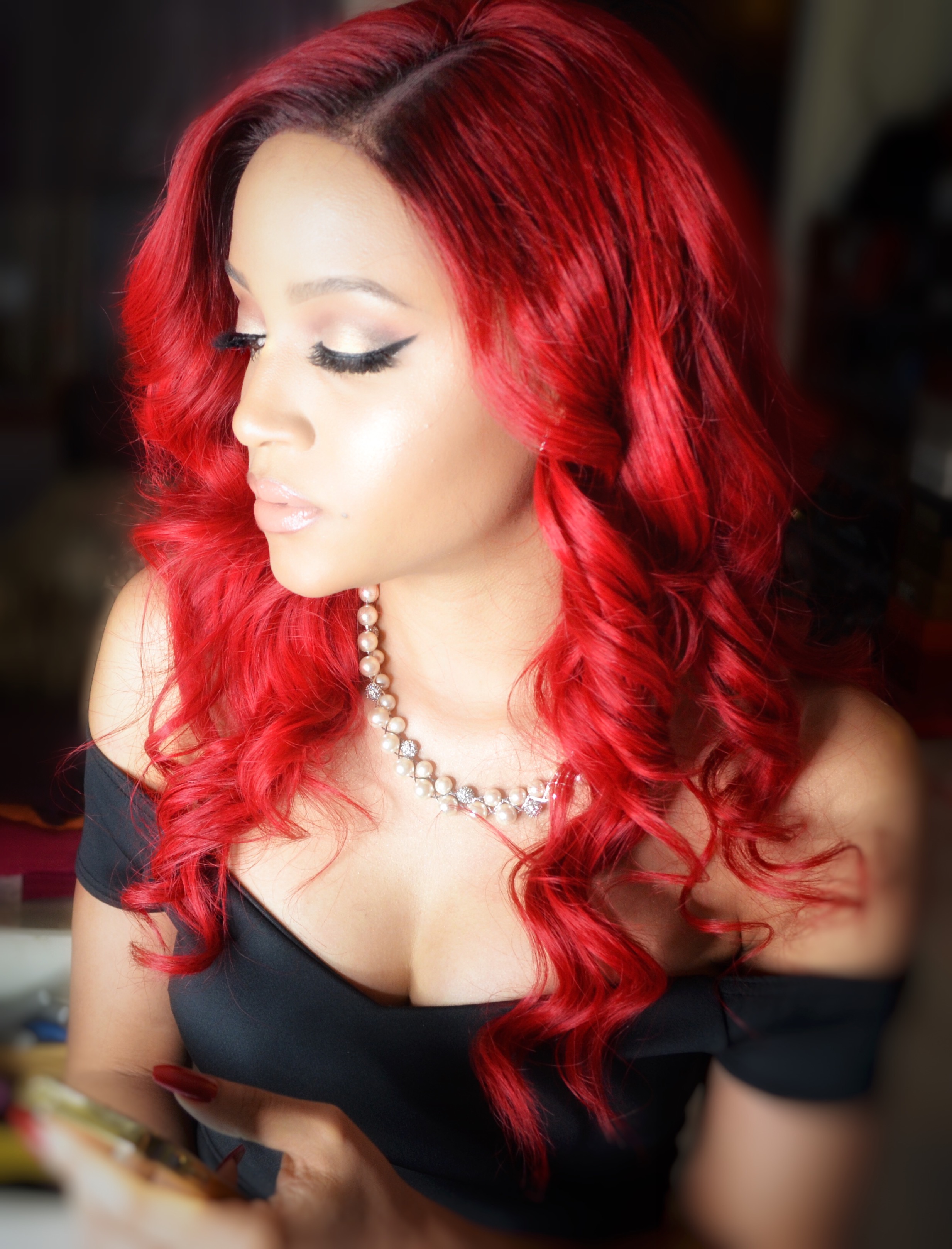 But that's all about to change, as I have discovered a stylist I absolutely trust….. Chyna! She was responsible for my Midnight-Blue hair, click here, so for Christmas I decided to go red! And when I asked her for Red, she gave me RED indeed!
Christened 'Cherry Blossom', it's a really bright-red-pink shade and I must say it took me a few hours to get used to it, because it is quite 'bright', for lack of a better word. But it is an absolutely gorgeous, gorgeous shade.
So there's 3 things to consider when coloring hair extensions:
The quality of the hair
The expertise of the stylist
The technique applied
Quality of the hair is the most important as far as I am concerned, because if the hair disintegrates or doesn't 'take' to the coloring process well, then that's that.
I got these bundles from a retailer on Instagram called Mane_Do, I will include their contact details on the end of this post. The quality of the hair is really good! Chyna had to bleach the hair before adding in color. Bleach naturally dries out the hair, and if the hair isn't of good quality it would literally disintegrate before your eyes. Mane_Do's bundle prices are actually quite reasonable, especially for the quality, please contact them directly for prices.
I'm already plotting with Chyna on what look/color to go for next, any suggestions?
Details
Hair Vendor: Mane_Do
Hair Details: Straight and Wavy Ends – 20″, 16″, 14″ & 14″ Frontal
Email: mane_do@outlook.com
Instagram: @mane_do
For Chyna's details, click this post here