Another week, another pick! I have been enjoying this series so far, because at last I can finally recommend fantastic skincare products that are accessible. In the past nothing frustrated me more than not being able to answer questions about where to buy certain skincare products. I say 'certain' because I'm not talking about the usual drugstore products that are relatively easy to find out here, I'm talking about them ones you read up about from your favourite skincare guru and you're itching to try it out but you can't find it anywhere. HilarySays is shaping up to be a very reliable solution to that problem…. anyway, let's get into this post.
Sun protection sun protection sun protection. I really do hope that there aren't any regular BiL-readers that do not use Sunscreen, Sunprotection, SPF… whatever you call it. Most especially on your face, AND your entire body too. Irrespective of your skintone, Sunscreen is VITAL, ESSENTIAL, A PRIORITY! The myth that darker skin tones don't need it, is just that… a MYTH. (Sidenote: that your Foundation which reads SPF15/SPF20/SPF50, that's not going to cut it. Even face creams that claim to have some SPF, are not enough. You need to have a product in your stash whose primary function is Sun Protection. That's a whole 'nother discussion for another day….).
So if you haven't got any Sun protection product on your top-shelf, allow me to make a recommendation (and it's pretty amazing too)
La Roche-Posay Anthelios Clear Skin Dry Touch Sunscreen SPF60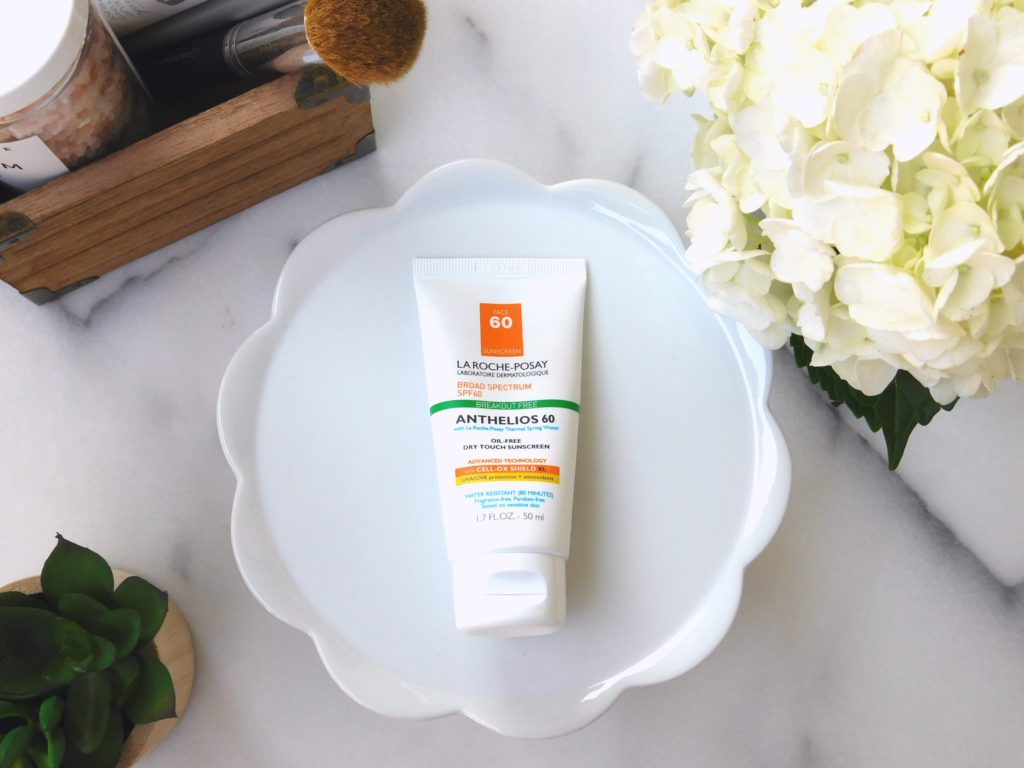 This product provides broad-spectrum sun protection to oily, combination and acne-prone skin types. The dry-touch formula sets to a matte, weightless finish that doesn't irritate skin or clog pores while the anti-shine complex absorbs excess oil throughout the day to prevent midday shine, even in hot, humid weather. Designed for daily wear, it protects your skin from aging UVA rays, burning UVB rays and damaging free radicals.
Key Benefits:
It does not leave a white cast which makes it ideal for dark skin
Anti-Shine complex: a combination of Perlite + Silica to absorb pore-clogging oil, even in heat and humidity.
Contains Cell-OX shield XL Technology that is an optimized combination of UVA/UVB filters chosen for its more synergistic effect to deliver broad-spectrum protection.
A powerful antioxidant complex to help protect skin from free radicals caused by UV rays that can cause premature skin aging.
Water resistant for up to 80 minutes.
Non-comedogenic formula won't clog pores or cause breakouts.
 How to use:
Apply generously 15 minutes prior to sun exposure. Reapply at least every 2 hours or after 80 minutes of swimming or sweating.
Hilary Says….
The continuously depleting ozone layer has put us at a higher risk of getting affected from the harmful rays of the sun. While you do need the sun for your daily dose of Vitamin D, it does not imply that you should put your health at risk! Applying sunscreen actually blocks these harmful rays from penetrating the skin and triggering skin disorders. Never leave home without sunscreen; it is the most important skincare product you can ever use.
DETAILS
Product: La Roche-Posay Anthelios Clear Skin Dry Touch Sunscreen SPF 60
Price: N13,800
Where to buy: Hilary Says
BiL Readers & Followers get 10% off this product when they shop and use the code: 10OFFSPF (expires on the 21st of February)
---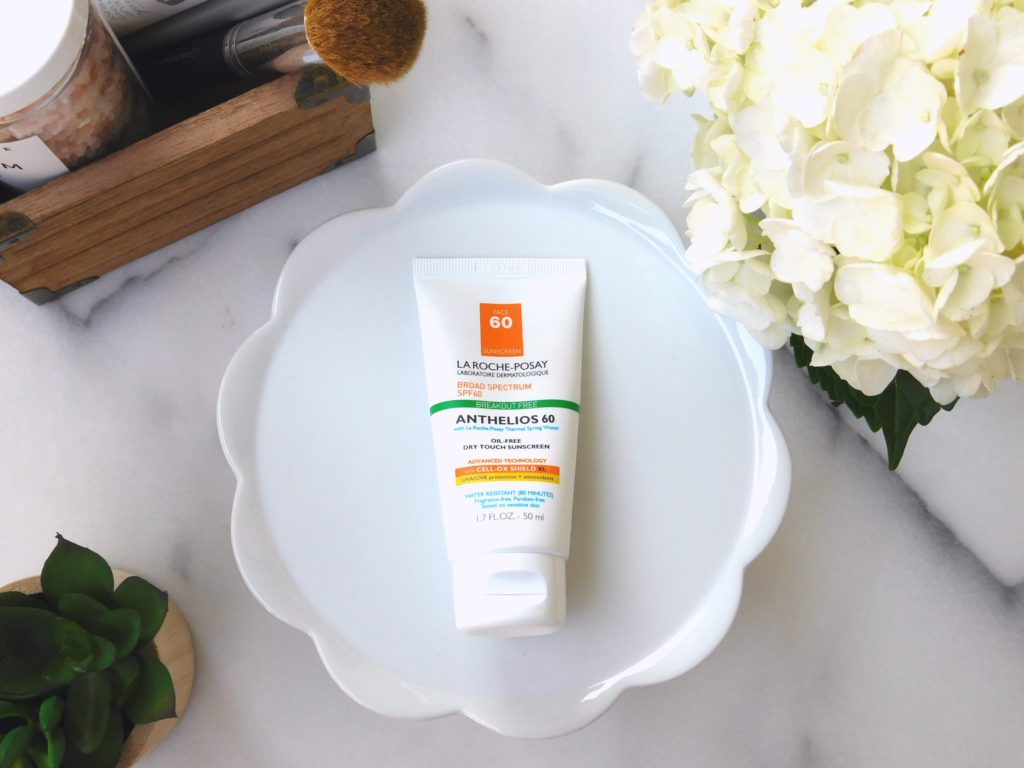 Hilary Says will be giving away 'La Roche-Posay Anthelios Clear Skin Dry Touch Sunscreen SPF 60' to one lucky BeautyInLagos Instagram follower. The giveaway rules will be announced on my Instagram page, @BeautyInLagos, tomorrow (Friday, 16th Feb). So keep an eye out, and congratulations to the winners so far!