The content of this post is an answer to a question I get asked A LOT, and I answer, but people seem to always keep on asking. So I am doing this so that I can always refer people to it and I will also share where you can purchase certain items so you can build up your own essentials. It's obviously no secret that my absolute favourite thing to do is get a Manicure-Pedicure. And in order to thoroughly enjoy my pamper experience I've learnt to always go prepared, by having my 'essentials' with me everytime.
PEDICURE ESSENTIALS
Remember back in the day when you would always have to purchase a new cuticle remover each time you went in for a Mani-Pedi? (now they offer them free as part of the treatment). That was a pet-peeve of mine, and also such a waste. Or when the salon hasn't got disposable/reusable pedicure flip flops… Literally earlier this week my friend had to purchase flip-flops, after getting a pedicure which she paid N6,500 for, I mean they could've thrown in the flip-flops complimentary. It's things like this that made getting myself a Nail Kit no-brainer. It literally goes with me to every single Nail appointment and when I get a home-service treatment done. It's a life-saver and I saves me a lot of headache. I've had mine for over a year now, and even did a full review of it in this post here.
Get Yours: Nail Kit
MANICURE ESSENTIALS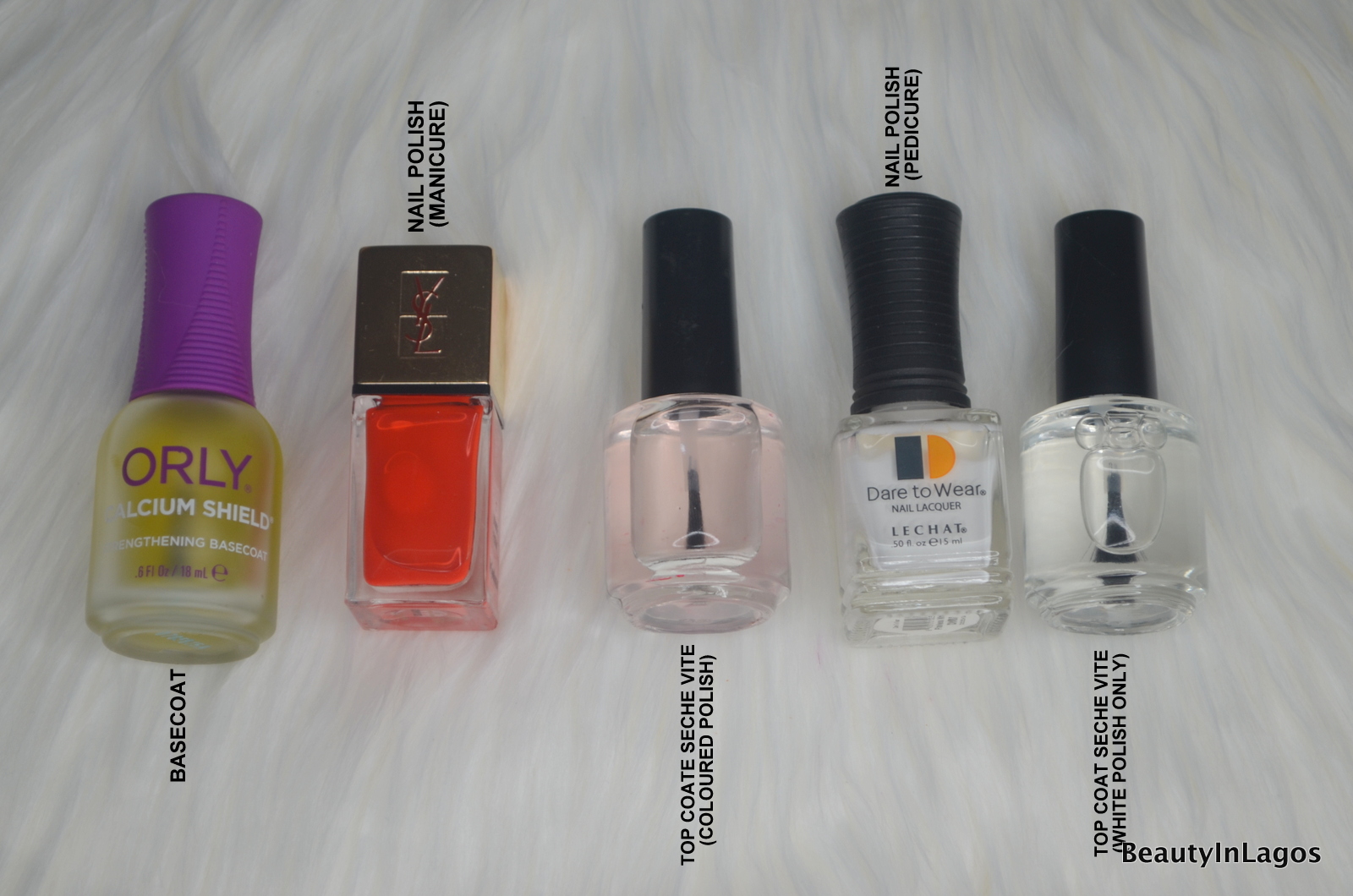 For my polish change (Mani or Pedi), these are my absolute MUST-HAVES. I literally will NOT change my nail polish if I do not have these…. no lies.
This is my absolute favourite base coat… Holy-Grail status! I actually reviewed this product 5 years ago here on the blog: Calcium Shield by Orly …… 5years later I'm STILL using it, so you know it's real. I always get mine from the Orly stand at Prince Ebeano supermarkets (I've bought at both the Lekki Phase 1 & Oniru branches before). If you can't seem to get your hands on this particular one, any good quality (read:original) calcium-infused base coat should be just as good. There's no point including the price on this, it might be misleading as I got this bottle a long while ago and I think it was about 2500. I need to add another type of base-coat to my essentials, one that protects the nail-bed from staining.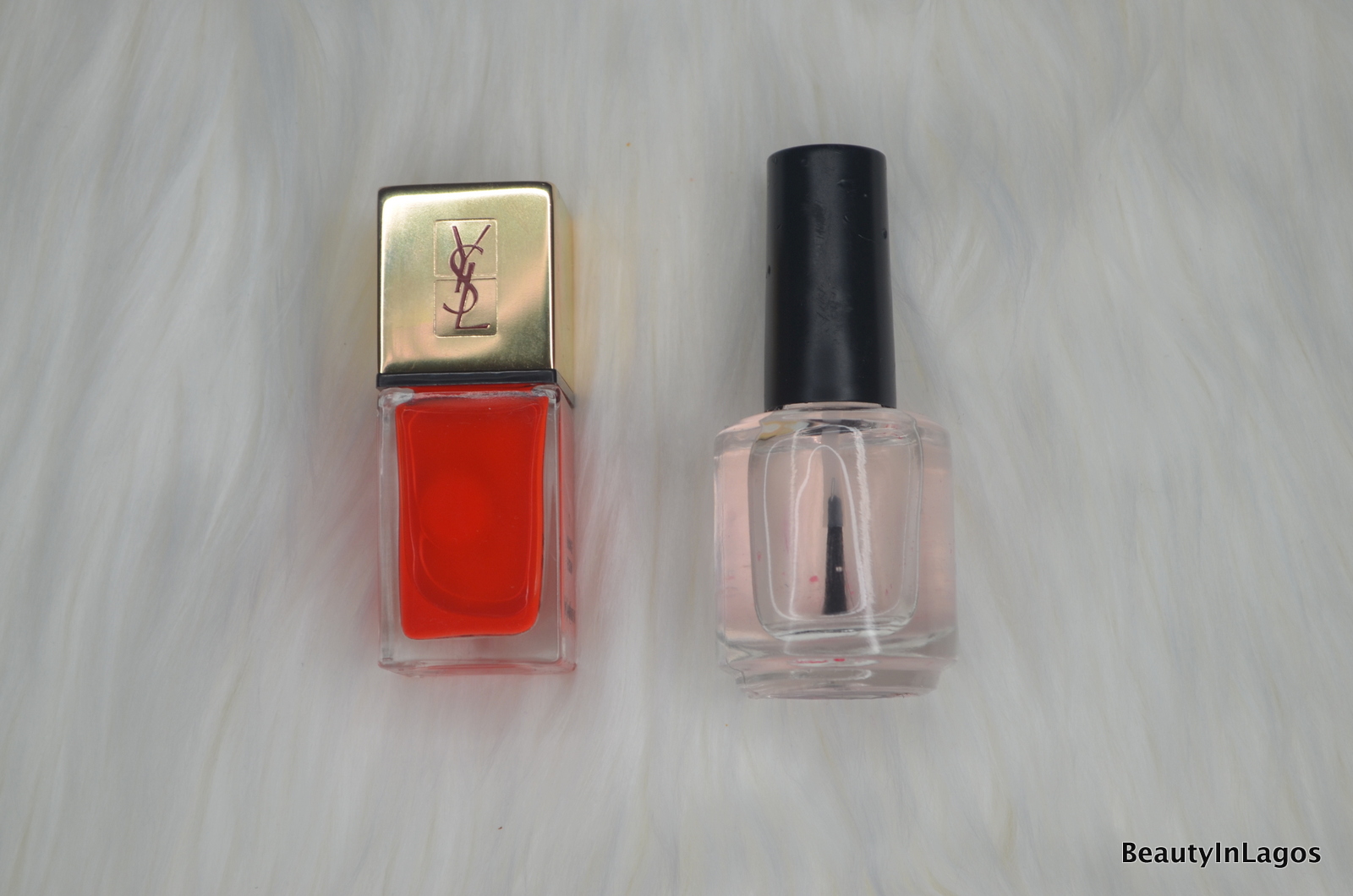 My topcoat MUST always be quick-dry, ALWAYS! I'm not one for waiting around for my nail polish to try, flexing my toes and fingers so I don't accidentally smudge. I know some people think they've found a way around this by using a gel top-coat over their regular polish… that is a TERRIBLE idea, let me tell you why.
It takes a minimum of 24hours for regular nail polish to completely dry, so when you put a gel-topcoat over it and cure it, you're basically trapping moisture in with plastic over the top (which is what cured gel-polish is essentially). Moisture trapped in will eventually dry, but not before probably damaging your nail-bed or even creating a fungal infection. It may have been working for you probably because you've got acrylic/stickon underneath the regular polish, but still, trapped moisture can seep in through your cuticles, all in all it's not worth it just invest in good quality Quick-Dry.
Anyways, back to the point of this, my favourite quick-dry top coat is Seche Vite, and that's what is in the clear bottle on the right. This one's stained because I used it over Bright/Deep coloured nail polish. While the one in the picture below I reserve mostly for White (sometimes pastel) polish.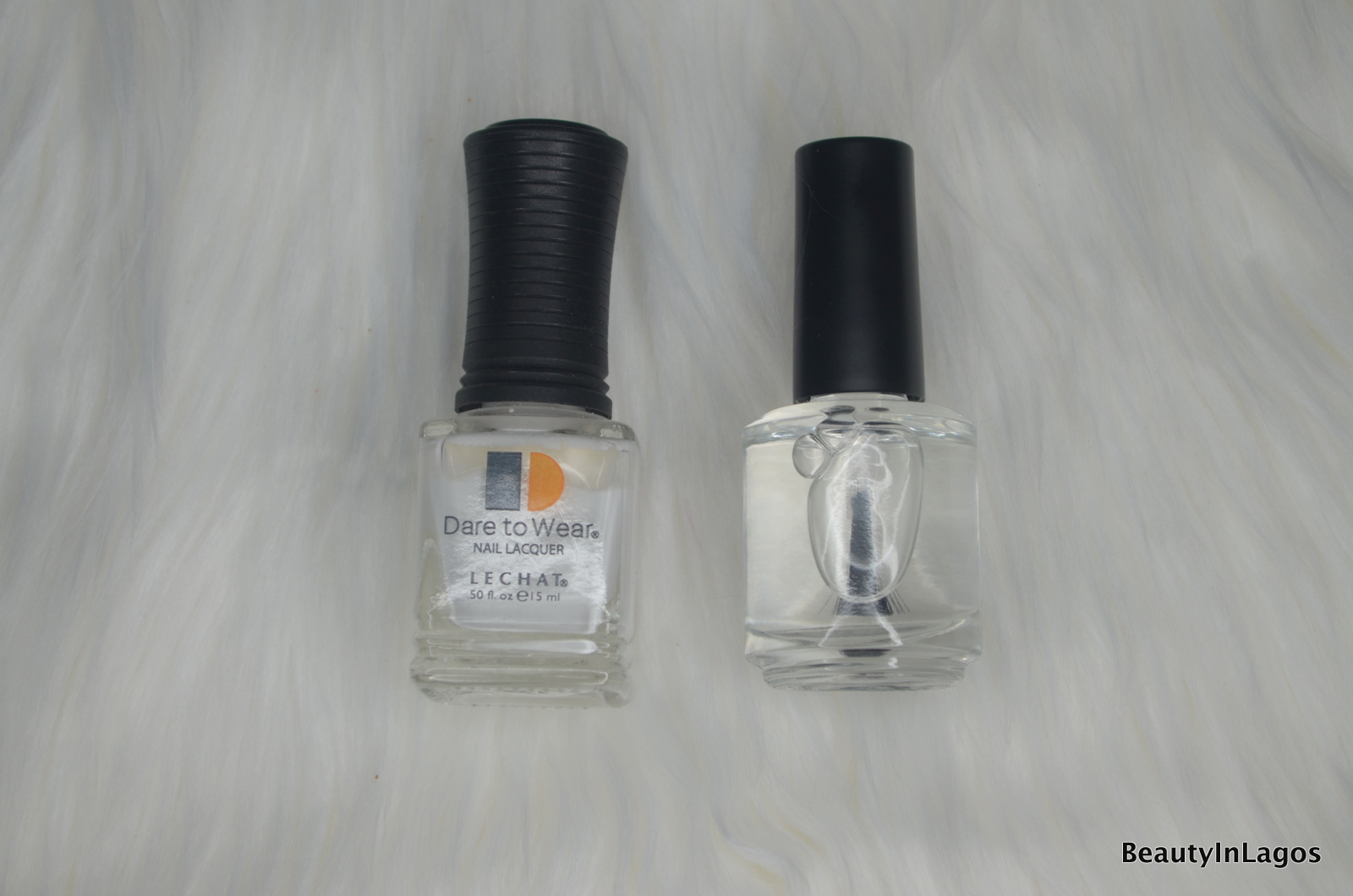 95% of the time my toe-nails are painted white, so a separate quick-dry is a must, can't stand when the top coat stains a perfectly white pedicure.
So there are my essentials, hope you enjoyed this post. Please feel free to tell me in the comment-section what yours are!