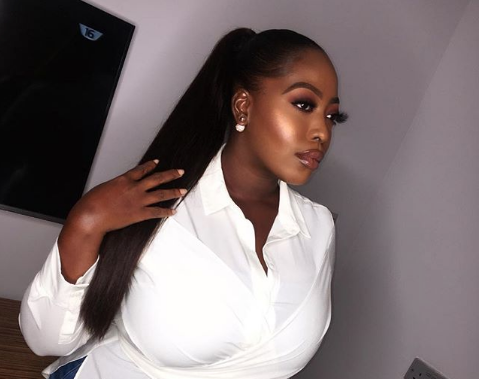 Who better to dish on all things GLOW than the Glow-Queen herself, Teniola (Tenny) Kashaam. Tenny is the Head Makeup Artist at TennyCoCo Studio and is popularly known for her signature luminous makeup looks. Her finished looks always want to make you reach for the nearest highlighter and just bathe in it. She has mastered a technique that sets her apart from her counterparts so we had to get her to spill on some of her favourite 'Glow' products; particularly for deeper skintones.
She shared there's two parts to this 'Glow Game'; It starts with the base (Illuminators) and ends with the finishing touch (Highlighters).
For her base she alternates between an array of products she calls 'Glow Essentials', which we will share in this post. And for the finishing touches, a variety of highlighters/bronzers, we shall share in another post.
So we sat down with Tenny to find out what her top 5 Glow Essentials for Melanin Skin are:
1. ICONIC LONDON  ILLUMINATOR 'GLOW' – N11,000
Available for purchase from: @TennyCocoStudio
2. MELANIE MILLS GLEAM BODY RADIANCE 'DEEP GOLD'
3. MAC FIX+ (SHIMMER) 'PINK LITE' – N9,000
Available for purchase from: @TennyCocoStudio
4. MAC STROBE CREAM 'GOLD LITE'
5. DABOTA COSMETICS ILLUMINATING LOTION