Prior to figuring out a proper nail routine, my nails were very soft, brittle, and I had the weakest nail plate ever. I covered this up by sporting nail extensions/acrylic manicures, but I always found them a little uncomfortable. So I decided to do some research online and discovered that I could go from, weak, brittle and very short to long, strong and very healthy nails. In this post I would like to share with you the steps I followed to grow long healthy nails. If you follow these steps religiously like I did, I guarantee you will definitely see a huge difference in your nails over the next couple of months:
1. Keep your Cuticles hydrated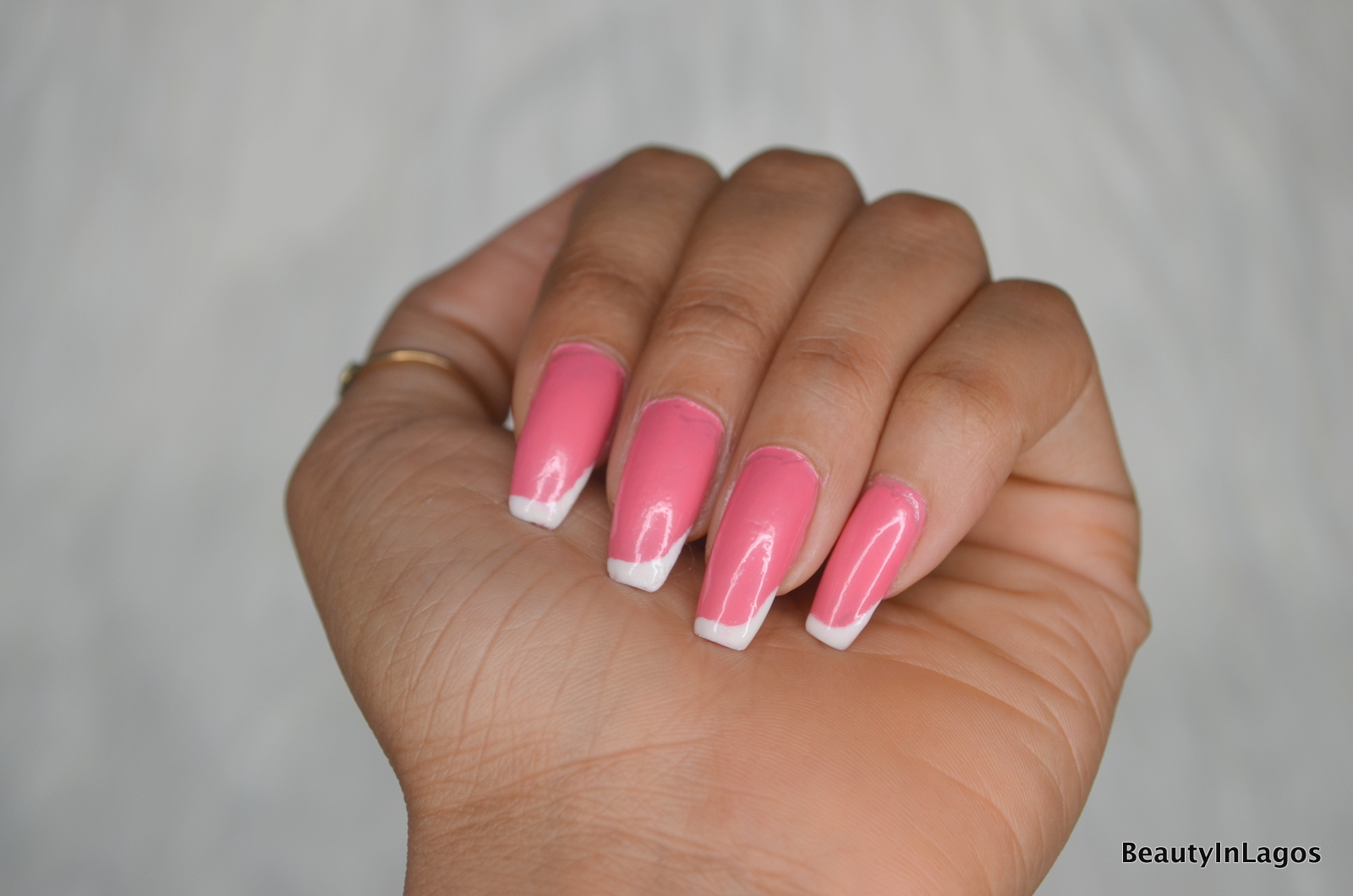 Cuticles act as both a seal and a barrier, keeping in hydration and keeping out possible infections. Constant cutting or trimming of your cuticles can potentially irritate or infect the nail. Gently push back your cuticles instead of trimming using a Cuticle Pusher. I apply cuticle oil to my cuticles daily to keep them hydrated all the time. My absolute favourite is CND Solar Oil. Do not skip this in your routine.
2. Use Nail Hardeners Occasionally
Nail hardeners or strengtheners help build-up weak nails, but when used excessively they could cause the nails to become very rigid. Rigidity might sound ok, but ironically if your nails are too rigid they actually break easily on impact with a hard surface or simply carrying out one's daily chores.
3. Remember to Moisturize your Hands
As much as we need water to do almost everything, having direct contact with water regularly can lead to dry nails. we need to make sure that we moisturize our hands especially the fingernails and areas surrounding the cuticles as long as we come in contact with water. I always go everywhere with a hand cream or Vaseline and also my cnd solar cuticle oil.
4. Careful Filing Technique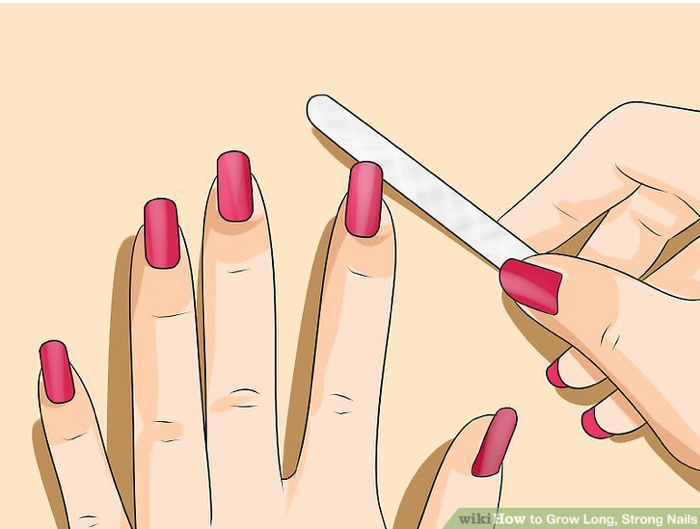 I mainly use a Crystal Nail File or a file that is not more than 180 grit for your natural nails. Anything that is lower than 180 is deemed unsafe to use on your natural nails because it can actually cause a lot of damage. To prevent breakage or peeling of your nails stay FAR AWAY from all types of nail files that are less than 180 grit.
5. Use a Hydrating Basecoat
Always use a strengthening and hydrating base coat like orly calcium shield and opi natural nail base coat. This will also protect your nails from becoming weak, from peeling, and also from colour stains caused by nail polish.
6. Indulge in Regular Manicures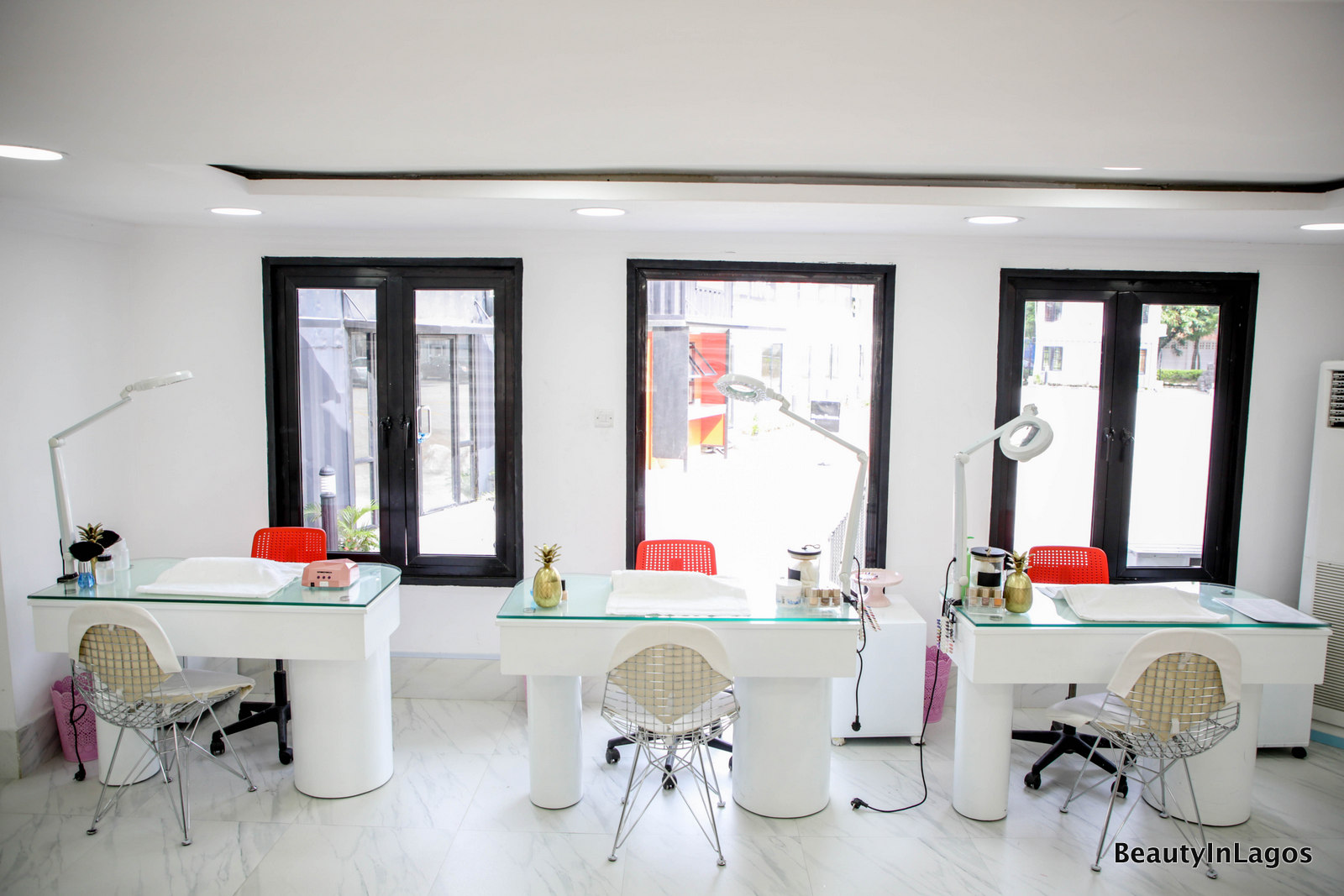 The application of a base coat, a regular nail polish (two coats) and a top coat forms a thick layer on your nails which makes the nails stronger and less prone to breakage. Even if you think regular manicures might be a bit to indulgent for you, at least apply a base coat and a top coat rather than leaving it bare to restrict water from drying them out.
Your nails are a reflection of your overall health and your diet does have an effect on their growth. Eating a well-balanced diet inclusive of fresh fruits and vegetables, lean sources of proteins, an adequate amount of carbohydrates, and plenty of healthy fats. However, our nails need a little help getting healthier and stronger. That's where proper routines/practices come in.
Remember, you can't get your nails to magically grow faster. However, if you get a proper routine going, they'll grow stronger making them less prone to breakage and then you retain length.
---
Shop this Post
Cuticle Pusher: http://maisondeongles.com/product-category/pushers/
CND Solar Oil: http://maisondeongles.com/product/cod-solar-cuticle-oil/
Crystal Nail File: http://maisondeongles.com/product/crystal-nail-file/
Base Coat: http://maisondeongles.com/product-category/lacquer/base-coat/
Top Coat: http://maisondeongles.com/product-category/lacquer/top-coat/
Ify is an avid Healthy Nails advocate who believes simply caring for your Natural nails is the key to growing healthy nails. She is the CEO of
Maison de Ongles
,  an online beauty store that retails a wide variety of nail care tools, enhancers and equipment.