I am a skincare retailer here in Nigeria and I get so many enquiries, from (mainly) ladies, asking which of our products will brighten them up. Or which products will lighten their skin. After fielding these questions for so long, I can conclude that most people use the terms Brightening, Lightening and Whitening interchangeably. So I would like to shed some light on how these 3 terms, as it relates to skincare, are VERY different. I feel the need to do this, so that you all can be a lot more enlightened about skincare products, and specifically what ingredients to look out for in order to achieve your desired results. I'm moreso particular about Brightening & Lightening, Whitening I'll share my thoughts on at the end of this post. So be sure to read till the end.
Brightening
This is fairly straightforward. Your skin is looking a little dull and tired but can be easily rejuvenated. Exfoliation is probably the simplest approach. Your options are physical exfoliants or chemical exfoliants. Many skincare professionals recommend chemical exfoliants, as harshly administered micro beads can irritate and aggravate the skin more than help it. Vitamin C is also another great ingredient to add to your regimen for brightening up dull looking skin and achieving a glow.
Lightening

You want to enhance your complexion by working on discolouration, dark spots, acne scars or sun damage. Your goal is evening out your skin tone, restoring what you once had and that ever-popular glow. You just want to make the best of your skin. For someone like you, products containing arbutin, kojic acid, bearberry extract, licorice extract, and azelaic acid should help. If prescribed and used under the careful instruction of a professional, hydroquinone can be amazing.
Whitening
Now, this terminology is used in parts of Asia where whiter skin is considered more beautiful. A lot of brands aimed at ethnic skin have also adopted it. I've noticed that some lightening products are labelled 'whitening'. This group of people want to go beyond brightening and lightening and wish for a more dramatic effect; which is to be a few shades lighter. They may or may not have discolouration issues. They may have been lighter in their youth and want to recreate that. Or perhaps they just admire a fairer complexion and want it for themselves. This is what I would call 'bleaching'.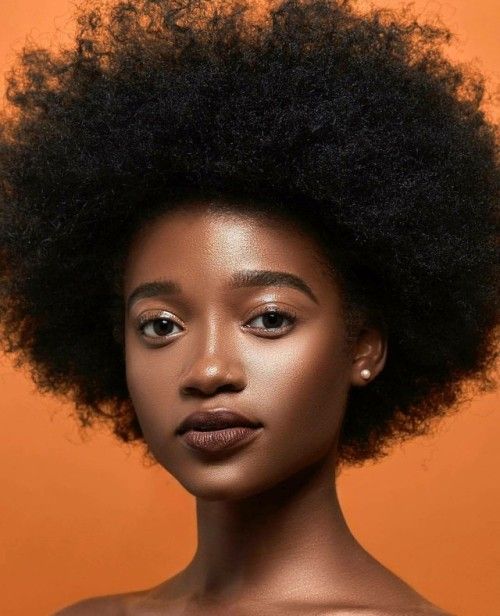 My take on it? Make your skin the best it can possibly be! It's as simple as that. Learn about your skin, do your research, deal with any skin issues, see a dermatologist and/or aesthetician if you must, and make sure your skin is in its best state everyday. The goal should be to glow, whether you're brown, fair or a melanin goddess. This article turned into a bit of a soap box mounting, mini rant but if it can make just one person feel a little more comfortable in their own skin, then I achieved my objective.
---
Do you want to glow? Are you looking for tips and/or products to brighten or lighten your complexion? Do you share my views or completely disagree? Talk to me via email fikayo@simplykayo.com
Fikayo da-Silva, is the Founder and CEO of boutique beauty retailer
SK Beauty
. SK Beauty is beauty retailer that stocks a collection of carefully curated products from around the world, providing effective and innovative beauty solutions for the Nigerian consumer.
You can find her:
Instagram @MySKBeauty
Email: fikayo@simplykayo.com