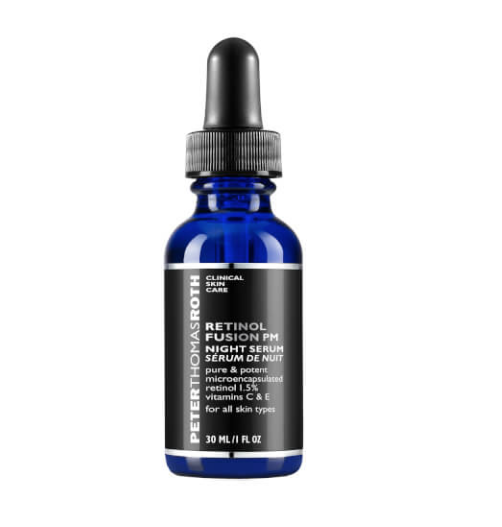 Two questions I am often asked is "what exactly does retinol do" and "do I need retinol". I am a strong advocate of including retinol in your routine once you are 25 and above.
However, I understand your confusion when it comes to what retinol or retinoid to use so here are some quick definitions:
Retinol – a mega antioxidant, also known as Vitamin A, and the gold standard of anti-aging. It has the power to reverse the signs of aging (I use reverse loosely here), smoothen lines & wrinkles, fade acne marks & hyperpigmentation as well as accelerate skin renewal.
Retinoid – derived from retinol. A potential irritant but great for acneic skin or if you need to smoothen your skin. I know glycolic acid does this but I got better results using RetinA for my ingrown hair bumps after I got laser hair removal.
Retinol rules to live by:
Use at night only
Do not use while pregnant or breastfeeding
Ensure you are religious with sunscreen during the day
Proceed with caution when using with other actives like glycolic acid. It is fine for me but those with sensitive skin may have some irritation
Do not apply a higher quantity of product more frequently for quicker results
Start slowly say once or twice a week and build up to a maximum of 4 times a week
For retinoids (retin A, Renova, Differin) you may want to start with the lowest percentage 0.025% and work your way up to 0.05%. Personally I think 1% Tretinoin will be too much for most people. If it comes in one strength, use less frequently.
Apply directly after cleansing. Some prefer to use a hydrating serum to buffer the dryness or peeling that may follow but I usually apply directly then wait 15 to 30 minutes and follow with a moisturizer or facial oil. On the other 3 nights I am off retinol I either use a hydrating serum or an acid serum.
Get formulas with droppers or tubes to avoid contamination or loss of efficacy from jar containers
Some of my favourite retinol/retinoid products
Skinceuticals 0.5% Pure Retinol
Paula's Choice 1% Clinical Retinol
The Ordinary Granactive Retinoid 2% (available on Allure Beauty Store, Gebeesq & My SK Beauty)
The Ordinary Retinol 1% in Squalane (available on Gebeesq)
Tretinoin (sold under different trade names)
Differin (main ingredient is Adapalene, a type of retinoid) (available on Hilary Says)
Indeed Labs Retinol Reface (great for beginners)
Medik8 Retinol 6TR
Jordan Samuel Skin Etoile with Retinol (available on Hilary Says)
Have you ever tried retinol? What was your experience? What is your favourite retinol product
---
We have a number of BeautyDirectoryNG listed businesses that retail Retinol Products:
PRODUCT SUGGESTION
WHERE TO BUY
1. INSTANATURAL RETINOL SERUM
2. PURITAN RETINOL CREAM
3. RENTINA 0.5 CREAM
Allure Beauty Store
1. PETER THOMAS ROTH RETINOL
FUSION PM (1.5% RETINOL)
2. SKINMEDICA RETINOL COMPLEX
(0.5% RETINOL)
3. JORDAN SAMUEL SKIN ETOILE
WITH RETINOL (0.2% RETINOL)
4. DIFFEREN ADAPALENE GEL
(O.1% RETINOID)
Hilary Says
1. THE ORDINARY GRANACTIVE
RETINOID 5% IN SQUALINE
2. THE ORDINARY GRANACTIVE
RETINOID 2% IN SQUALINE
3. THE ORDINARY RETINOL 0.5%
IN SQUALINE
4. THE ORDINARY RETINOL 1%
IN SQUALINE
Gebeesq