We are always always ALWAYS on the look out for beauty deals, hell we even have a whole page dedicated to them (BeautyClubNG). So you already know we were all over the Jumia 6th Anniversary sale like white on rice!
Here's some information about the sale: The Jumia Anniversary sale is a 2-week site-wide event happening now, and will last until the 29th of July, 2018. There are over 1,000,000 exclusive deals, 500,000 free shopping vouchers, daily flash sales exclusive to Jumia app and free delivery on any item above N10,000 via Jumia Express in major cities.
In addition, customers who make payments with Jumia's secure payment platform 'Jumia pay' get a 5% discount off their shopping during the anniversary.
Now that you've got all that information, here's a look at the Beauty deals that caught our eye!
1. RADHA BEAUTY VITAMIN C SERUM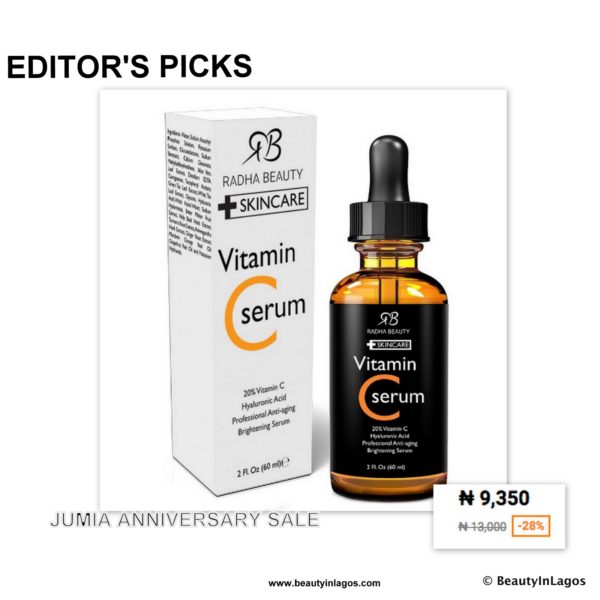 Shop here: Radha Beauty VitC Serum
2. Pond's Lasting Oil Control – N2,805 (original price: N3,300) Why: it's works as a makeup primer and also a great dupe for the Makeup Forever Step 1 Matte primer (see here)
3. Maybelline 'Fit Me' Matte Poreless Foundation – N2,810 (orginal price: N4,030). Why: It's a great drugstore foundation loved by the best professionals in the industry.
4. OSCILLATING FACIAL BRUSH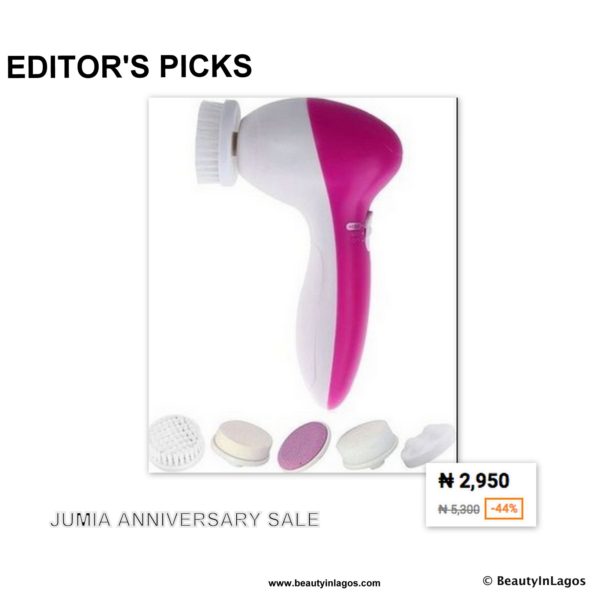 Shop it here: Oscillating Interchangeable Facial Brush
5. Maybelline Setting + Perfecting Loose Powder – N4,360 (0riginal price: N6,250)
6. Hairfinity Dietary Supplement – N8,000 (original price: N15,500)
7. MAC LIPTENSITY LIPSTICK 'HOT FUDGE'
Shop here: MAC Liptensity Lipstick
8. MAYBELLINE BABY SKIN INSTANT PORE ERASER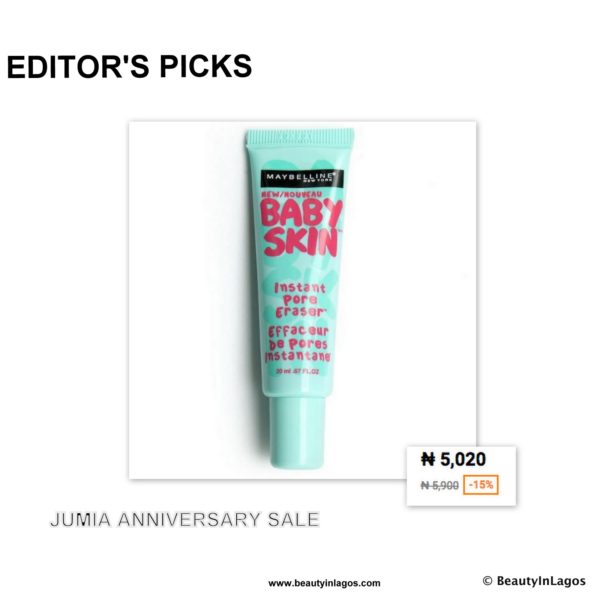 Shop here: Maybelline Baby Skin
9. L'Oreal Youth Code Eye Cream – N9,900 (original price: N14,900). Why: Why not?!?!
---
The Jumia anniversary sales started on Monday 16th and will run till July 29!
To check out the entire sale, click here: https://bit.ly/2Lexy9S