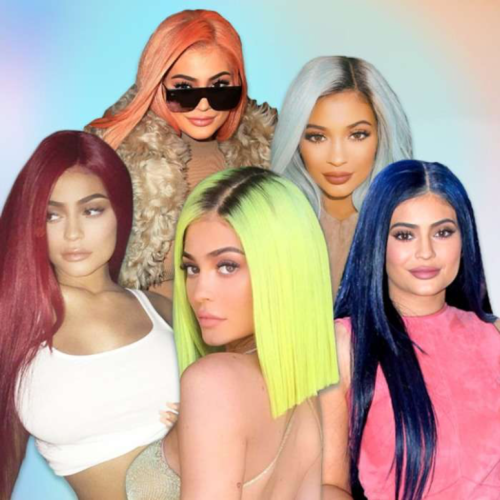 I discovered my love for coloring back when I was in university. I was young, so was a lot more adventurous when it came to my hair color. I was in the beauty store every other week trying to get the perfect bleach and hair dye, all this came with a lot of trial and error, but I finally figured it out. Not calling myself an expert, as is with everything the learning never truly ends, but I do have some knowledge, and I want to help guide your colouring decisions and give you a better understanding of how it all works. Hope you enjoy!
BLEACHING 101
With hair colouring, one thing that needs to be understood is the Hair Level Numbering System. The best way to get your desired color and shade is by following this numbering system, however it tallies only with virgin hair (hair that has never been bleached before).
Hair level is the degree of the lightness or darkness, it ranges from level 1 to level 10. With the development of hi-lift colors, levels 11 and 12 have been now also been introduced. In our part of the world, we naturally have hair levels 1 or 2. So in order to achieve those light/bright hues like: grey, light blue, pastel pink & purple, otherwise known as 'fashion colours', the hair level will need to start at level 8 or 9. Whereas, colors like red, wine & burgundy are achieved with a hair level 6 or 7.
So basically, in order to achieve certain desired vibrant hues, the hair needs to be bleached to a suitable level on the numbering system. Now, you CAN NOT go from level 1 to level 9 by bleaching the hair once. Typically, bleaching, with the right bleaching powder and developer, will take you up 4 to 5 shades. So if you were to bleach a level 1 the first time you should get a level 5/6.
HAIR TONES
When bleaching hair, the chemicals strip the hair of its melanin and leaves underlying pigments also known as undertones. These underlying pigments are usually red, orange, gold and yellow.

This is where hair tone comes to into play. Hair tone is the degree of warmth or coolness of the hair. Cool tones can be achieved with lighter colors i.e. hair level 7 to 10, while hair level 2 to 5 can produce warm tones. The undertones have to be neutralized to get the perfect shade and this works with the help of the color wheel.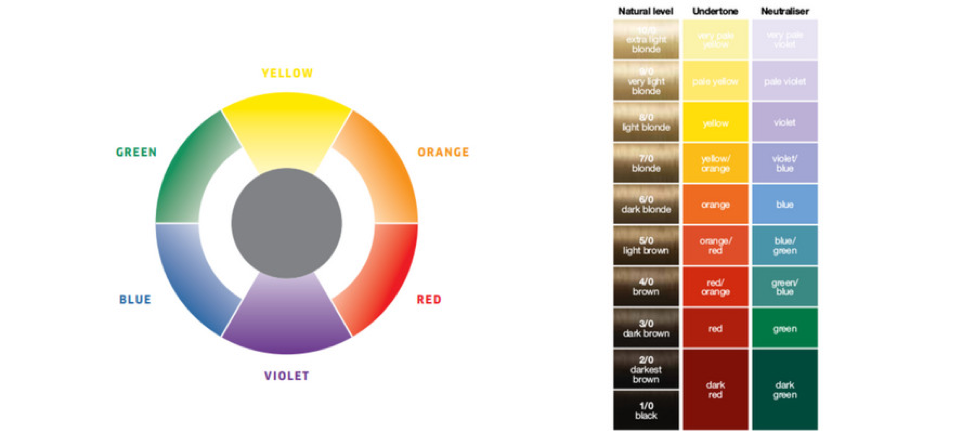 The easiest way to understand this is to look at the wheel on the left and notice that opposite colours neutralize each other. Look then at the table chart on the right…. see what I mean?
Ok, so that's enough information for today, these are some of the basic things you need to know before deciding to change your hair color. In the next post, I'll share about bleaching powders, developers and how to bleach your hair.
Note: The outcome of your color will be influenced by other factors too, always best to seek help from professionals and if you need a one-on-one guide on how to change your hair color, I will offer my knowledge for free! Just hit me up on Instagram.
Ajoke runs a hotel in the day, and a hair colorist at night. When she's not doing either, she's Netflixing all her favourite TV shows.
You can find her:
Instagram: @shadesofbella_ / @adejoke_