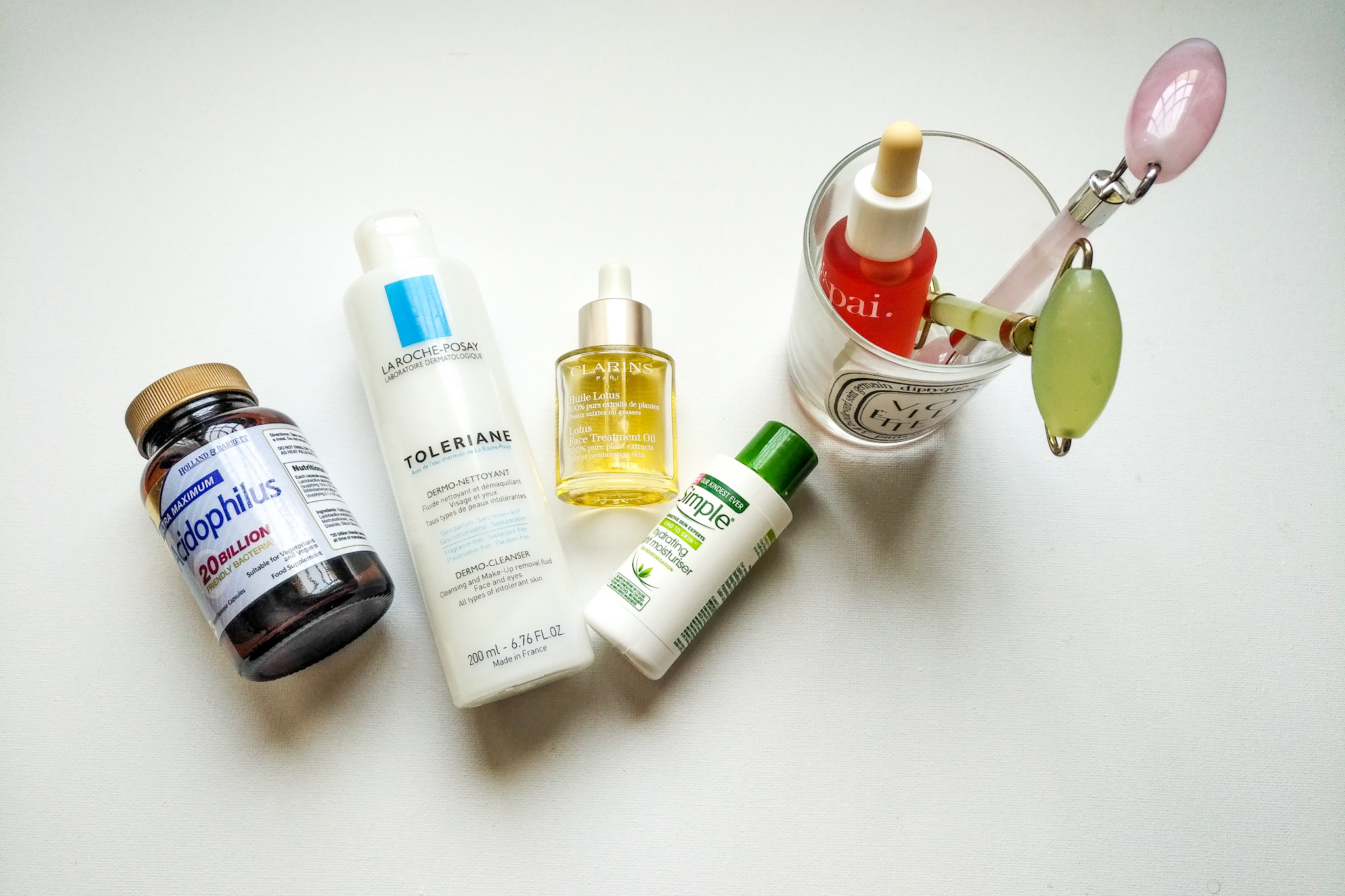 Everyone has good skin days (I hope) and everyone has bad skin days (except Beyonce, but you knew that already). I think the key to great skin is knowing what to do to pull your skin back from the edge when it's acting up. Like, tried, tested, and true steps to restore normalcy. There's nothing worse than trying different things and not knowing what will work and when it will while your skin gets progressively worse. That said, please visit a dermatologist if your skin condition is not improving after you've tried what you believe to be helpful.
I have combination/ oily/ sensitive skin and I have experienced it all – white heads, black heads, irritated skin – everything.
But over the years, in the course of building my regimen and trying several products and methods, I think I've found a few ways and products to get to a point where I can say I am happy with my skin. And when a flare up does occur, I know what to do or what can help. Great skin can be the default, not the exception!
La Roche Posay Toleriane Dermo Cleanser
This is sensitive skin gold! It's a cleanser but I use this as a cleanser, as a mask, and as a treatment. Whenever my skin feels irritated, the first thing I do is pare down my regimen to the basics. About three products make it and this is top of the list.
This calms any itchiness or redness and restores calmness to my skin so I can focus on other treatments. La Roche Posay describes this as for 'all types of intolerant skin' and it couldn't be more accurate. It also has a lot of slip so I'll occasionally use this when I want to give myself a face massage – rub it on, massage, and then wipe off with a warm flannel.
Simple Kind to Skin Hydrating Light Moisturiser
This is one of my favourite moisturisers especially when my skin just wants to breathe. It contains no artificial fragrance, is really light, and dispenses just the right amount of moisture. It's tempting to stop all things skin care when your skin is acting up because you don't know what the culprit might be. This gives all the moisture with none of the aggravation.
Clarins Lotus Face Treatment Oil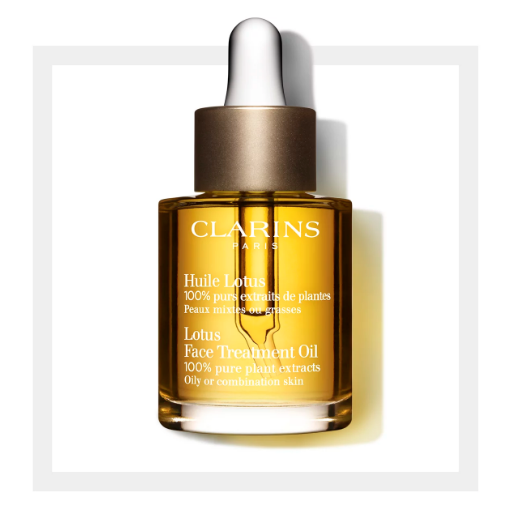 The second I feel a spot forming, I use this oil. It drastically reduces the size of whatever was brewing and calms my skin. You know how you apply some acne treatments and they seal whatever was forming below your skin, and then you're stuck with a big bump that refuses to come to a head and some dry skin on top? Not this treatment. In addition to helping with spots, it's also good for my pores and the overall appearance of my skin. I can't remember where I read it but someone once said they were going back to the pro brands. Sometimes, there's a reason why they've lasted this long and still have a huge following. Clarins is a great example of a great pro brand. This oil is perfect for oily/ combination skin which is more break out prone. If I look back and try to pinpoint where exactly my skin changed for the better, I think it might be when I incorporated this oil into my routine. It's not an oily oil so it's just perfect for my skin type. I once tried Sunday Riley's Flora (back when it was called Isis) and as much as I loved it, I had to admit it was too rich for my oily skin. The Lotus oil is quite a light and absorbent oil. Forever repurchasing!
BONUS:
Diet
Whatever you eat or drink reflects on your face, period. Good skin starts with a healthy gut. Incorporating more vegetables, eating fresh, drinking more water, drinking less alcohol, avoiding sugar and processed food, and taking my vitamin supplements and probiotics regularly have all contributed to a positive improvement in my skin health. The key is to make it a lifestyle not a one-off thing.
Simi is a company secretary and full time lover of food/sporadic blogger
@inmylagoskitchen
forever trialing skincare in search of the (nonexistent) 'ONE'.