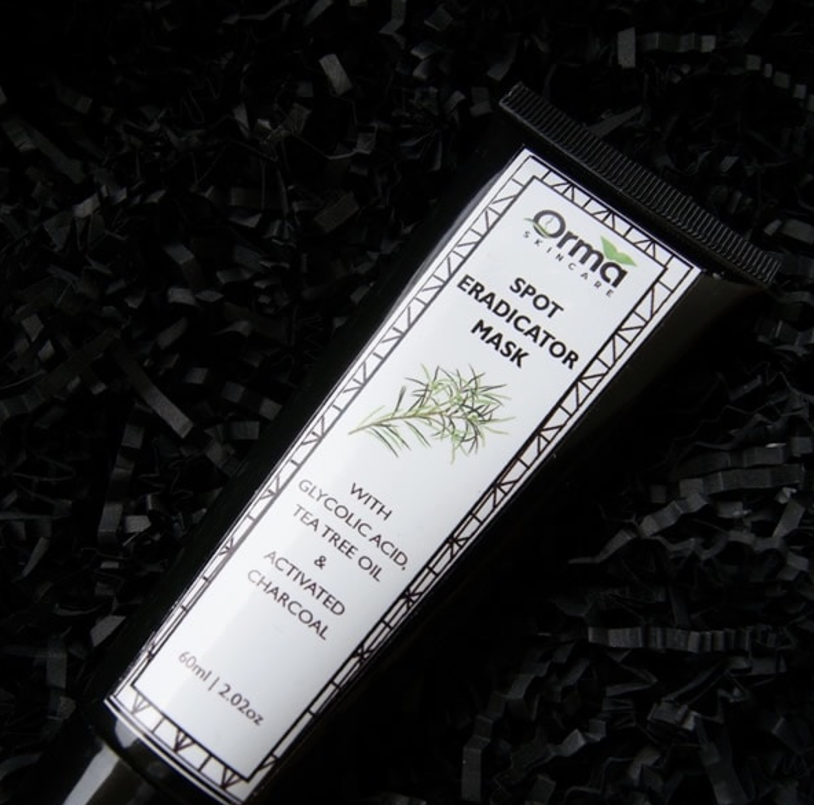 I discovered this brand as one does while scrolling through my Instagram feed and after looking at the reviews and the website I decided to try one of their products. Because my main skin issues are active acne and hyperpigmentation I decided to start with the spot eradicator mask. The main active ingredient in the mask is glycolic acid and activated charcoal which should work well on active acne.
Glycolic acid is useful in dealing with skin pigmentation so is helpful for my acne scars and skin discolouration. In addition the activated charcoal and tea tree oil also help with dealing with active acne.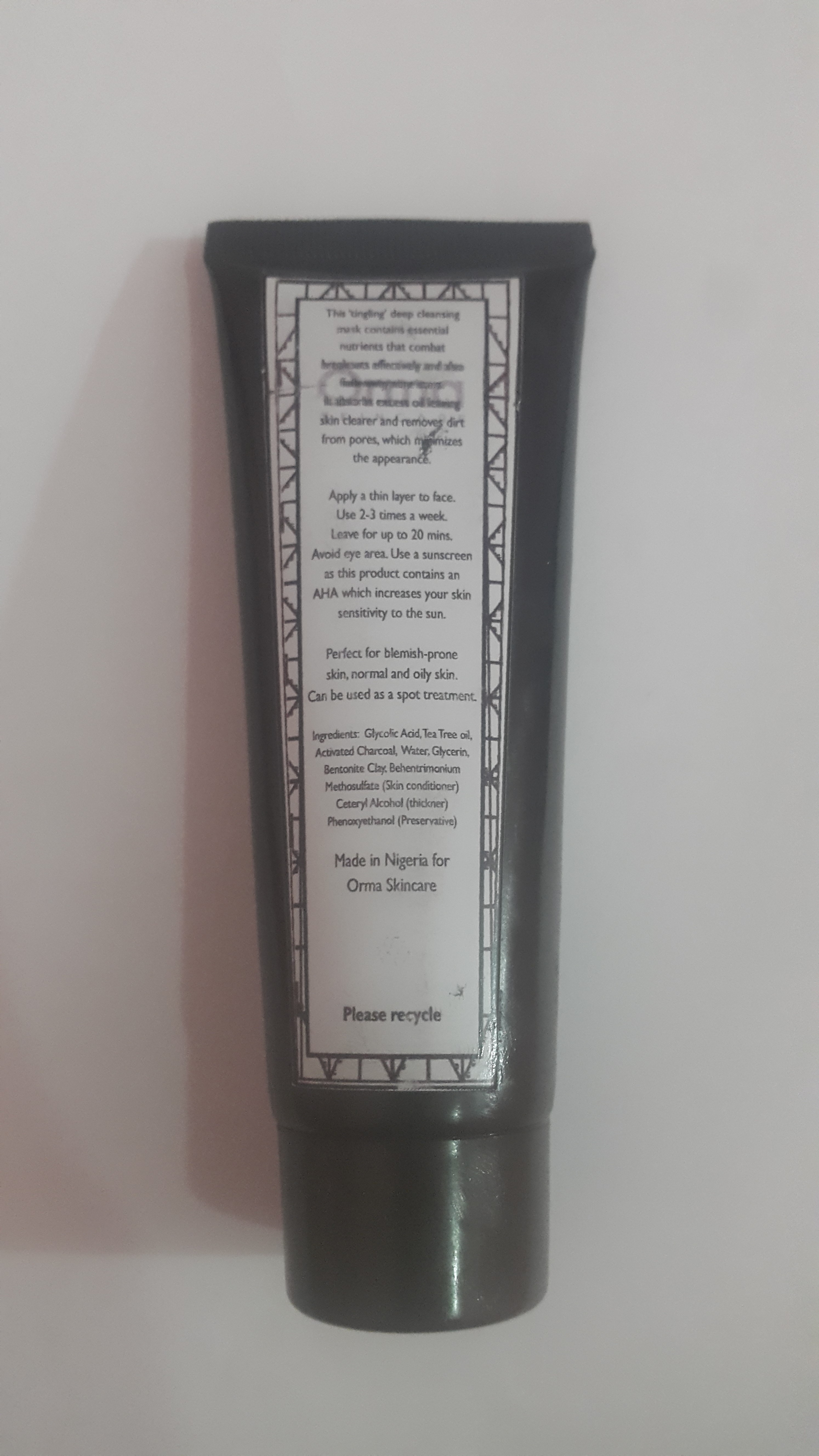 How To Use
The actual mask is dark grey in colour and has a pudding (custard) like consistency, which allows it to be spread evenly across my face. I generally used the mask twice a week, after spreading it thinly on my face I let it dry and sit on my face for 20 minutes or more. Make sure you shake the tube before application as its got a runny consistency and may separate slightly, so shake it up first.
Results
I absolutely love the product, it does what is says. When I have had active spots after using the product the acne reduces significantly and disappears within a day. It has also helped with some off my texture and pigmentation issues. Despite the size of the tube I have had mine for over 2 months and have used it pretty consistently and I am yet to put in dent in the tube. The mask also helped in lightening some of my post acne hyperpigmentation which were pretty dark and although they have not completely disappeared they are less visible.
---
AT A GLANCE
Cost – N10, 000/60mls
Pros
Affordable
Is effective for active acne
No irritation and is suitable for sensitive skin
Quick delivery
Easily accessible (the brand is active on Instagram and very responsive)
Cons
A bit runny, so ensure that you shake before each use
Must use a sunscreen
Who it is for – For people with active acne and hyperpigmentation
Rating –  4/5 it is a very effective mask and one I will keep on rotation as part of my skincare routine
Where to buy –  www.ormaskincare.com
Alternatives
 NIP+FAB Glycolic Instant Fix Mask – Glycolic fix
StriVectin Advanced Acid Glycolic Skin Reset Mask
Chizo is a skincare and makeup enthusiast who likes to travel and explore new places. When not working, she is browsing skin care and beauty sites looking to try new products or binge-watching series online.
You can find her:
Instagram @BeautyHarbour
Website: www.beautyharbour.com