We're so excited to launch this campaign created SPECIALLY for our BeautyInLagos readers & subscribers, BEAUTY DISCOUNT WEEK!
We understand September can be an overwhelming month, everyone's readjusting from the long summer holidays and getting back into the swing of things; not to forget the crazy bills & fees coming at you FAST! This is our own way of easing the process a little, some Beauty Deals might just be what the Doctor ordered.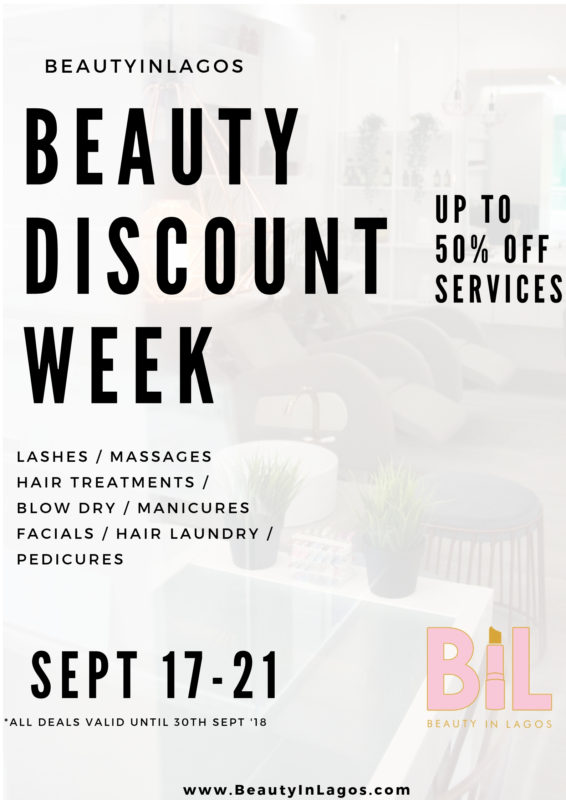 Starting next week Monday, 17th September, we will be retailing Discount Vouchers via our BeautyClubNG platform and these vouchers will be used to redeem discounted services at carefully selected Beauty Spots. You can be rest-assured that any Beauty Spots we collaborate with can only ever be the best of the best. Have a look for yourself:
THE DEALS
Here is a little sneak peek into some of Beauty Deals we will be running next week:
DISCOUNTED HAIR TREATMENTS AT HAIRITAGE HUB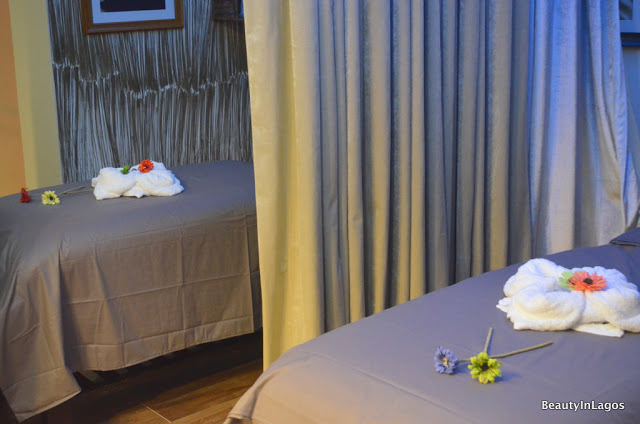 DISCOUNTED MASSAGE + MINI FACIAL AT ORIKI
DISCOUNTED CLASSIC / VOLUME LASHES AT THE BEAUTY ATELIER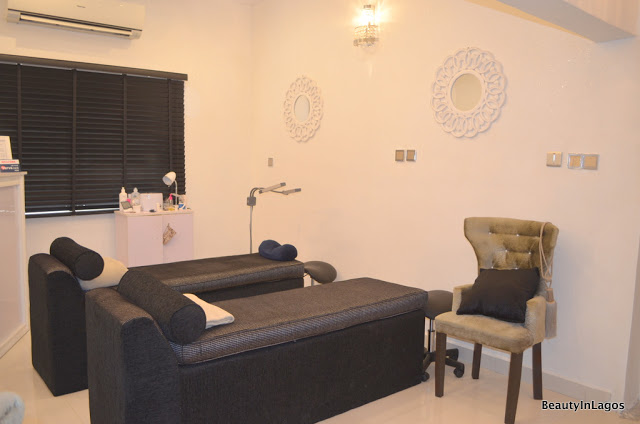 DISCOUNTED EYEBROW GROOMING AT THE LASH LOUNGE
DISCOUNTED MAKEOVER SERVICES AT DORANNE BEAUTY
…and lots more!
---
BeautyClubNG subscribers will always receive the links to purchase voucher deals first, before it is shared here on the site and social media. Vouchers are very limited, so make sure you're subscribed, if you aren't already.