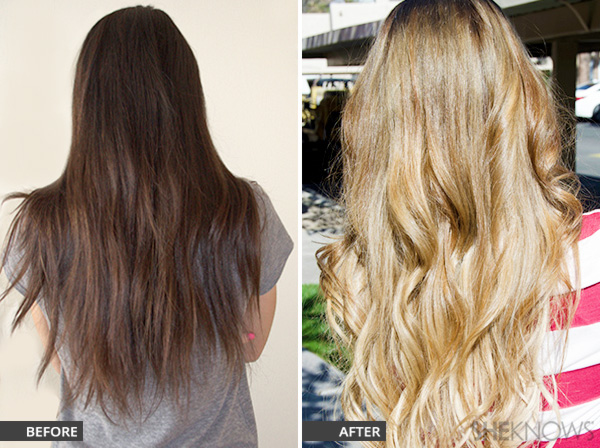 As promised in my last post about hair levels and undertones, I'm back to continue the series sharing how to safely colour your hair. In this post I'll be talking more about bleaching powder, developers and a step-by-step guide on how to safely bleach your hair.
First things first, bleaching comes before coloring; you can't put hair dye or color on dark hair. For every hair coloring process, it is always necessary to mix bleaching powder with a developer. Bleaching before coloring, aids deeper penetration of the color.
BLEACHING POWDER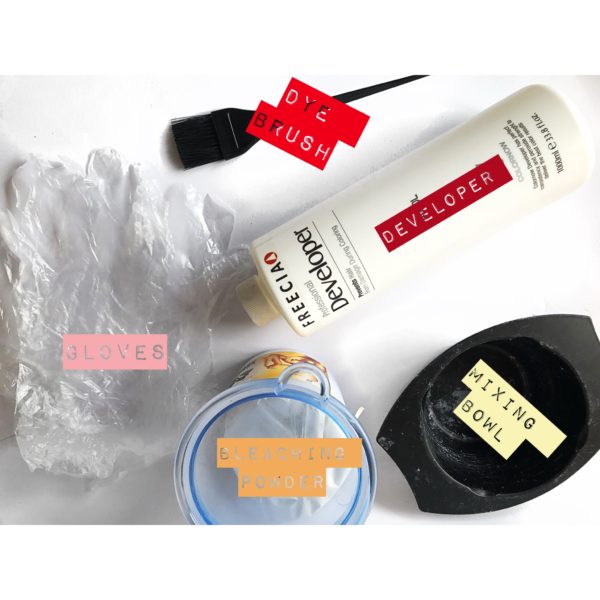 Achieving your desired hair colour depends hugely on the  type of bleaching powder you use. Premium quality bleaching powder, makes all the difference! Compromising on that is like gambling, it can make or break the hair's outcome. Remember in my previous post, I mentioned the fact that there's melanin in your hair right? So bleach mixed with the developer strips the hair's melanin.
HAIR DEVELOPER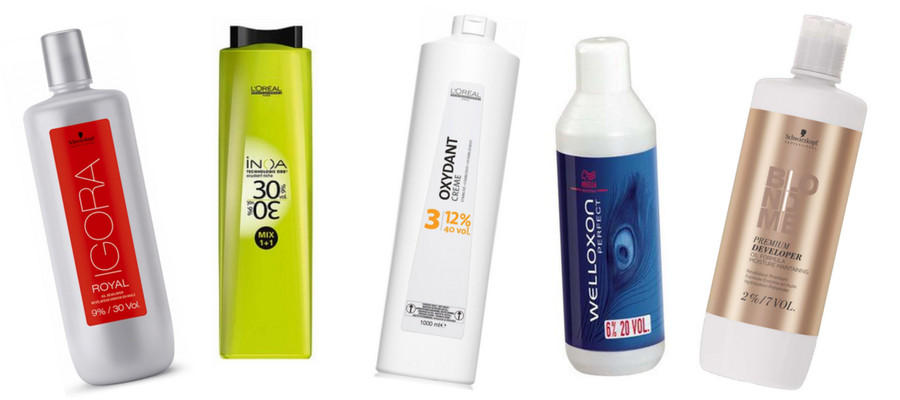 Hair developer contains hydrogen peroxide, which opens up the hair cuticles and reacts with the bleach to lighten the hair. The developer choice depends on how light you're trying to go with the hair. Developer comes in different volumes: 10%, 20%, 30%, 40%. The volume represents the developer's oxidizing potential
10 Vol – is the lowest volume and can only be used to lift hair by 1 level.
20 Vol – will lift 2 or 3 levels and can be used for color removal as well. Best for subtle highlights and for people with sensitive scalps.
30 Vol – one of the best options for lightening hair. It lifts up to 4/5 levels.
40 Vol – lifts up to 8 levels. Best use for black hair, always recommended to use on weaves and wigs if trying to go from hair level 1 to hair level 9/10. Always advisable to take extra precautions when using 40 Vol to prevent or reduce damage to the hair.
There are other developers in the market i.e. 50% Vol. I, personally, will not recommend you use that at all, unless you're a professional.
IMPORTANT TIPS
A mix of 1-part bleach and 2 parts developer is recommended, mixture shouldn't be too runny or too thick.
The only time you need really thick consistency is when bleaching closure and frontal knots.
Bleach shouldn't be on head for more than 30 – 45 minutes, on weaves and wigs, it can last for about an hour.
Having the perfect mixture makes it easy to cover the hair evenly and avoid patchy results.
Once the bleach mixture is dry, it doesn't lift anymore on the hair.
You must keep watching the hair during the bleaching process to see how fast it is lifting
Rinse hair using acidic shampoo to close the hair cuticle after bleaching process.
If you would like to see all I mentioned broken down in a video format, here is the perfect tutorial on how to bleach hair: @shadesofbella_
In the concluding part of this series, I will share about the different types of hair dyes and how to use them. Make sure you check back, and if you've got any questions leave me a comment in the comment section below and I will respond.
Ajoke runs a hotel in the day, and a hair colorist at night. When she's not doing either, she's Netflixing all her favourite TV shows.
You can find her:
Instagram: @shadesofbella_ / @adejoke_