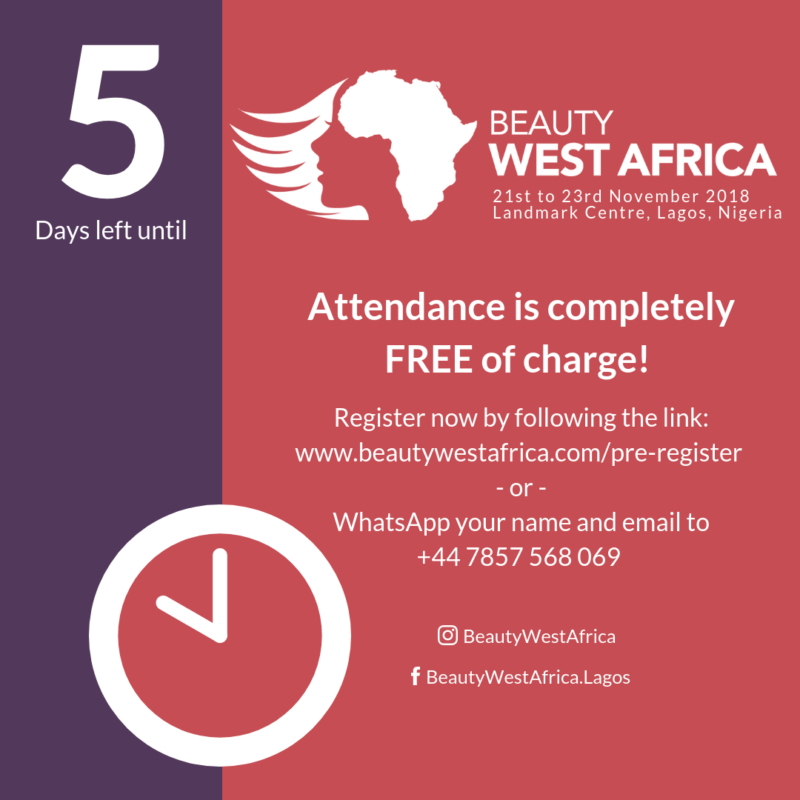 The Beauty West Africa Exhibition is 5 Days away! Hope you have all pre-registered, the event takes place next week starting Wednesday 21st till Friday 23rd of November. And we hear there is a public holiday on the 21st & 22nd, so what's your excuse? Attendance is FREE, but must registration is compulsory. To avoid the queues on the day, you can pre-register your attendance and be entered into this years prize draw for the chance of winning $500 onsite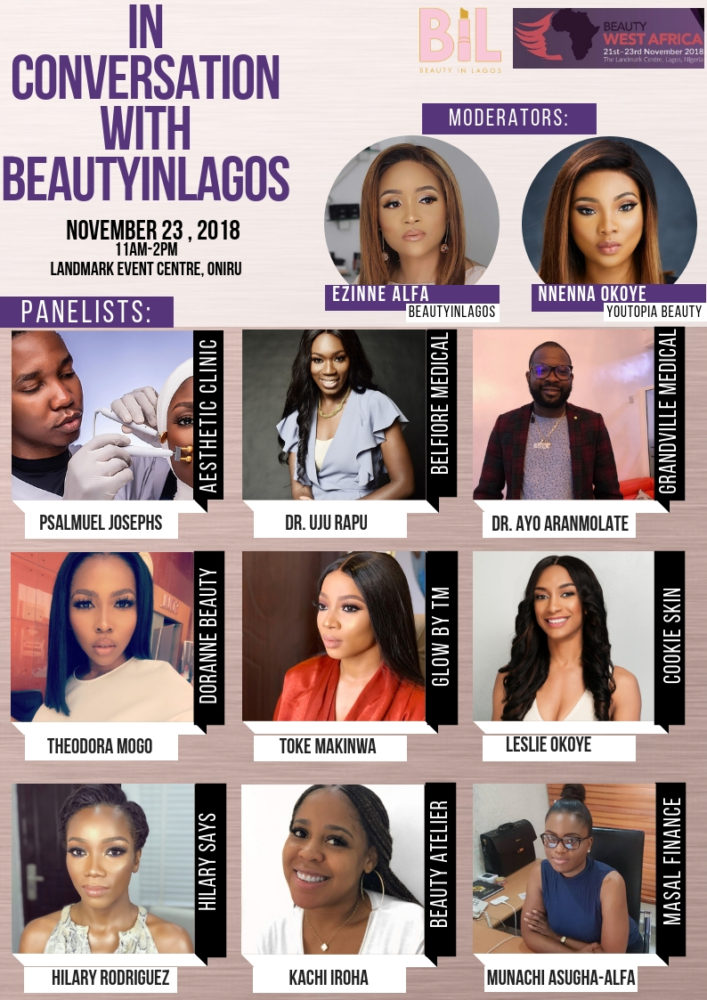 Running alongside this year's exhibition is the Beauty West Africa Conference. Over 40 beauty industry experts will give in-depth talks about the latest beauty related topics ranging from: Business Strategies to Import & Export Laws, as well as Masterclasses and Product Demonstration. We will also be launching our 'In Conversation with BeautyInLagos' series at the Conferences and we will be hosting two separate panel discussions of Day 3 of the Exhibition. We will share more information about this next week. But all we can say for now is: You do NOT want to miss this!!!!  Attendance to the Conferences is also FREE as long as you are registered to attend the Exhibition, so don't forget to pre-register here: www.beautywestafrica.com/pre-register
EVENT EXHIBITORS
As a Business Owner this Business-to-Business (B2B) exhibition is your opportunity to meet & interact with hundreds of beauty businesses from all around the world. We're talking South Africa, Turkey, China, Germany, UAE, USA, UK and of course, Nigeria! To view this years full list of exhibitors please follow this link: www.beautywestafrica.com/exhibitor-list
Here's a few businesses you can expect to meet at this year's exhibition
Hair Care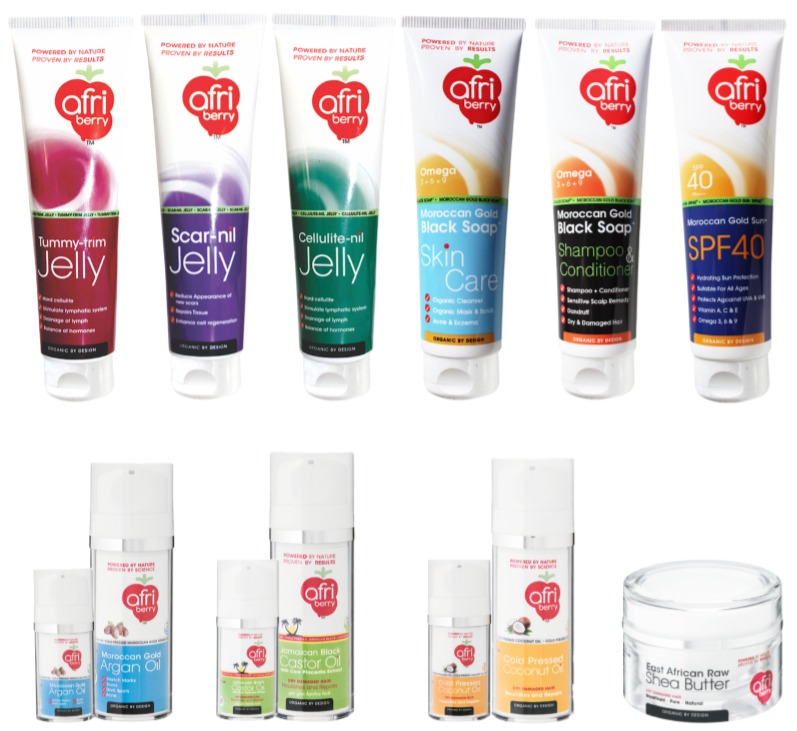 Afri-Berry – Nigeria –Afri-Berry is multi Award Winning and leading South African manufacturer of organic hair and skin repair product solutions that demonstrate visible difference to the end user. Products being exhibited include Argan Oil, Coconut Oil, African Raw Shea Butter, Tummy Trim Jelly and Black Soap with Argan Oil
Design Essentials –USA – Design Essentials is a 28-year-old American family business catering to all hair textures. The Multi-award winning collection includes DE Natural Coconut & Monoi and Almond& Avocado Collections. Supported by education, promotion and digital marketing, the company demonstrates how the products are effective for professional stylists and the public. Products being showcased at this years event include: Silk Press System, Non-Chemical Hair Straightener, Curly and Mixed Hair Products
Naija Beauty Hair Co. Ltd – China – Naijabeautyhair is a hair fashion manufacturer for affordable luxury and quality wig, with the best raw quality hair material. We will provide you with the classic quality, latest fashion trends wig, inexpensive price and satisfying customer service. The products being showcased include Funmi Hair, Virgin Human Hair and Custom Wigs.
Noir Hair Boutique – UK – Noir Hair Boutique is a luxury hair extension and wig brand from the UK. Noir offers beautiful top quality human hair to consumers, trade professionals and distributors from around the world. Products being exhibited include Human Hair, Luxury Hair Extensions and Human Hair.
K Squared – South Africa – K Squared Cosmetics is a biotech company that manufactures high tech inspired natural hair care products using a combination of Africa's biodiversity and science to deliver safe and effective products. Products categories in this years show include Natural Cosmetics and Natural Hair Care.
Skin Care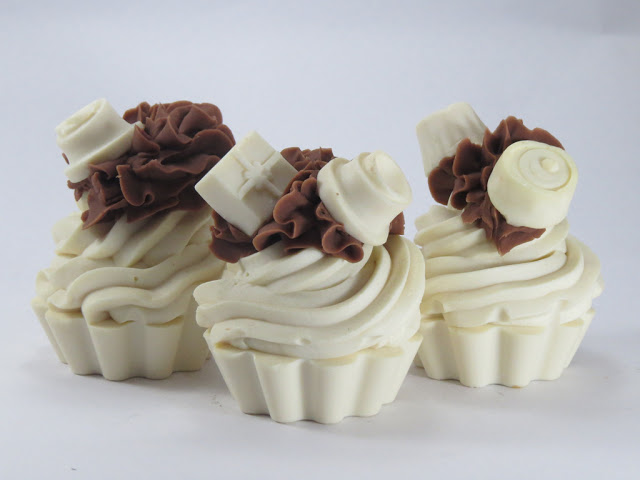 Bath Kandy – Nigeria – We create sumptuous desert inspired beauty treats, utilizing unconventional raw materials such as garri and chocolate with we infuse with beauty and skincare products for women of substance. Products being exhibited at this years event include Soaps, Lotion, Scrubs and Home Fragrances.
Borghese – USA – Inspired by Italian spa culture, Princess Marcella decided to create a way for consumers to bring the selflessly indulgent treatments home. She launched her line of skincare and cosmetic products in 1957, made to line bathtub frames for easy access self-care, realizing her dream of igniting the at-home spa movement. Indulgence skin care nourishes the soul + spirit, and radiates from within.
Skinologist – Nigeria – SKINOLOGIST is a brand of cosmeceutical products for use at the spa as well as after care products for your client. The product range is for treatment and maintenance of matured, sensitive skin, pigmentation, skin brightening and acne prone skin. SKINOLOGIST works a lot with natural acids such as glycolic acid, lactic acid, fruit acid and salicylic acid
Fontis Skinfood – South Africa – Fontis Skinfood formulates and manufactures organic clean beauty products that performs. We are dedicated to high quality all natural skincare, however we take it a step beyond creams and locations. We realise that to achieve a beautiful skin one has to take an integrated approach to beauty, therefore our products are therapeutic to the senses as well. Products being exhibited at this years event include Oil Cleaners, Evening Moisturiser and Beard Oils.
Cosmetics
Botelux France – France – Botelux is a French beauty distribution company building a portfolio of power brands through collaborations and is the business of marketing value driven, top of the line premium products to retail chains in Africa. Focusing and promoting premium products such as Skin Care, Make-Up and Perfumes.
Guangzhou Xinzu Cosmetic Products – China – Guangzhou Xinzu Cosmetic Products is a comprehensive company that integrates research and development, training, sales and education. Specialising in cosmetics, beauty and skin care products and personal care product. Products being showcased include Makeup Brushes, Lipstick, Eye Brush, Eye Shadow.
Sun Mark – UK – We are the export Powerhouse based in London exporting FMCG goods to more than 130 countries of the world and the ONLY company in the UK who has achieved 5 awards in a row from Her Majesty The Queen Elizabeth for excellent performance for exporting high quality products and dedicated customer services. Products being showcased at this year's event include Personal Care and Household Toiletries.
Chardine Goat's Milk Skincare – South Africa – Our body lotion is our top seller. Made with 5 plant oils, aloe vera gel, goats milk, colloidal oatmeal and a 100% natural emulsifier give this lotion a silky feeling. Products being displayed include Goats Milk Soap, Hand and Body Lotion, Milk Bath Soak, Lip balms, Shampoo and Conditioner, Body Oils as well as a Baby Range.
Anfords Pakistan – Pakistan – Anfords Ltd, one of the climbing organization of the country dealing with health and beauty products. Products being exhibited at this years event includes Toothpaste, Cosmetics, Shampoos
Nail Care
Exotic Gen Nail Manufacturing – South Africa – Exotic gen nail manufacturing limited was established in 2009, and specialises in research, safe durable production of high quality Uv/Led soak off gel nail Products. The revolutionary high infused vitamin A, E and B5 EGN and Flamingo brand applies link polish. Products being exhibited at this years event includes Uv/led gel nail polish, Uv/led sculptures Gel, Uv/led temperature gels, Acrylic powders.
JCL Nails – Nigeria – JCL Nails is a Nigerian-owned Beauty Company which specialises in DIY, salon-quality, easy to apply artificial nail kits, for a flawless Manicure, in less than 15 minutes. We have available various nail tip styles, designs and colours to suit every lady's preference or mood.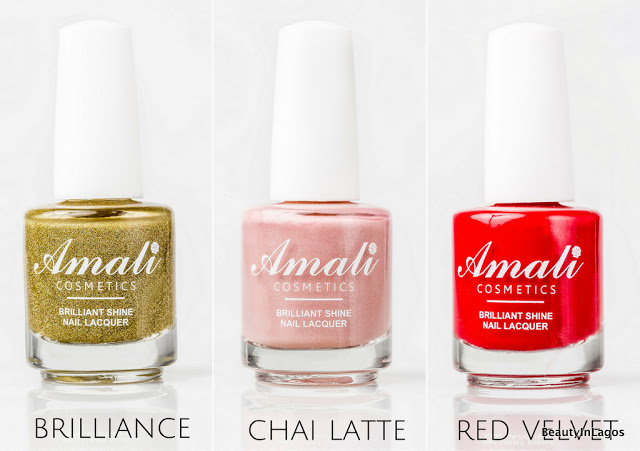 Amali Cosmetics – Nigeria – Amali Cosmetics is a premium nail care brand that focuses on the health of the natural nail. Our gel polishes are vitamin infused and our lacqurs 7 free (non toxix), cruelty free and vegan friendly. With over 70 fashionable high pigment gloss polishes in our collection, you're bound to find a shade for you. Categories being exhibited at this year's event include Nail Care, Nail Polish and Gel Polish.
SME Zone
To give equal opportunity to all, this years exhibition has created the Small Medium Enterprise Zone to allow local enthusiastic entrepreneurs showcase extraordinary products and services on an international platform. Taking part will be over 14 SME businesses
---
Don't forget to pre-register your attendance by following the link: www.beautywestafrica.com/pre-register