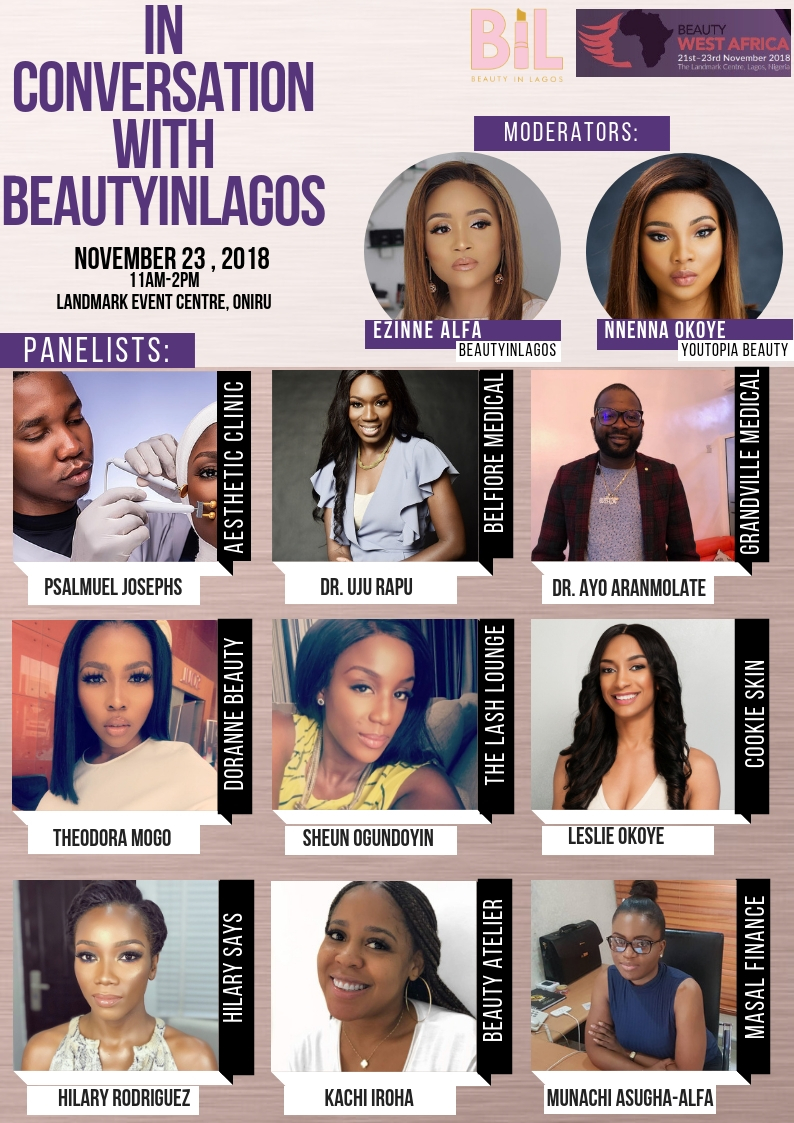 We are excited to launch a brand new BiL initiative, and what better way to launch than at the biggest Beauty Exhibition to hit Nigeria, Beauty West Africa. The In Conversation with BeautyInLagos series is a new initiative being launched to take the BiL interaction beyond the digital realm. We want to hear from an array of carefully selected Business Owners, Beauty Enthusiasts & Entrepreneurs, addressing relevant topics, offering practical solutions and just generally sharing their wealth of knowledge. It's one thing to read a post by an expert addressing a certain topic, but it's something totally different to be able to interact with said expert and get your questions answered. That's essentially what the series is about.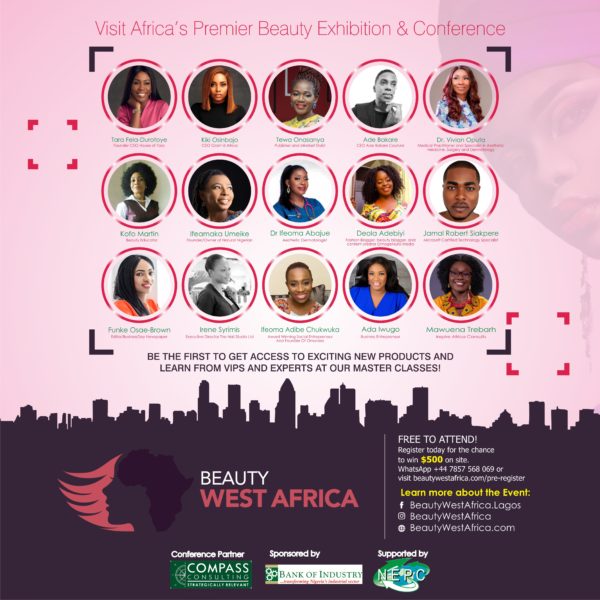 The Beauty West Africa Exhibition runs over 3days starting this Wednesday 21st November, through till Friday 23rd November. Over 40 beauty industry experts will give in-depth talks about the latest beauty related topics ranging from: Business Strategies to Import & Export Laws, as well as Masterclasses and Product Demonstration. The 'In Conversation with BeautyInLagos' series is part of their Conference schedule on Day 3.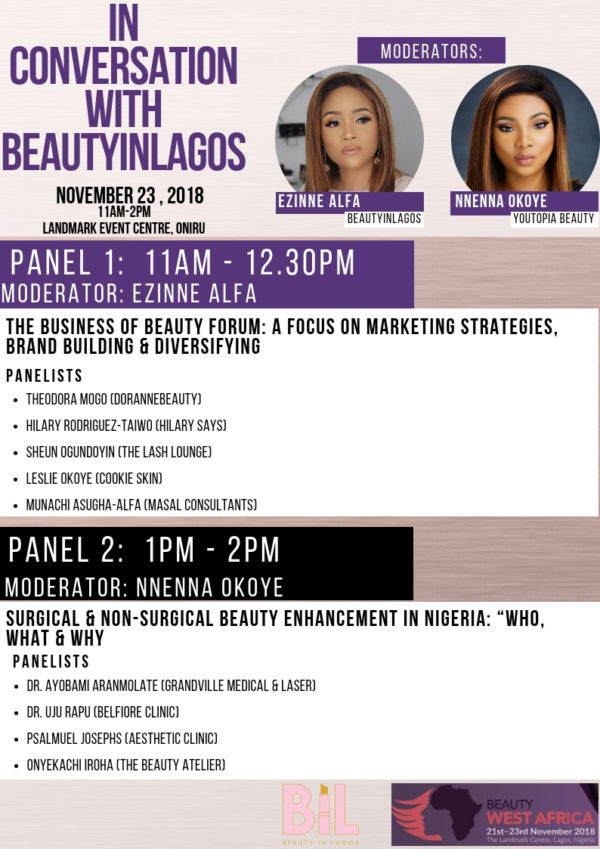 Attendance to the Conferences is also FREE as long as you are registered to attend the Exhibition.
You can Register on the door!