BeautyInLagos is all set to BEAUTIFY Lagos starting tomorrow! We have collaborated with some of the best beauty businesses to offer great deals & services at the Beauty West Africa Exhibition. 
THE VENUE
Over the next 3 Days, starting tomorrow Wednesday 21st November, we will be at the Landmark Event Centre where the exhibition will be taking place and we will have a number of different activities going on in the booth, culminating in a special #TGiFreeManicures on the last day of the exhibition!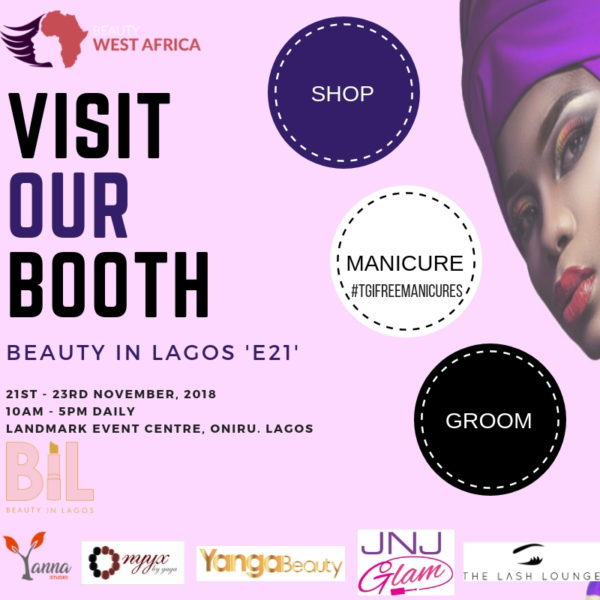 THE SERVICES
Discounted Manicure Services by Yanna Studio
Brow Grooming Services by The Lash Lounge
FREE MANICURES by OnyxxByGaga
THE SHOPPING
#TGiFREEMANICURES
We've definitely saved the best for last. On Friday the 23rd of November we will have a special edition of our #TGiFreeManicures series! We will have FREE manicures (of course), and a host of discounted manicure services.
---
So that's what's happening in our booth over the next 3days, we hope to you see you all there. Attendance is FREE as long as you are registered to attend the Exhibition, so don't forget to pre-register here: www.beautywestafrica.com/pre-register