Our BiL 12 Days of XMAS' is in full-swing and  the discount vouchers are being swiped up literally as the deals are sent out.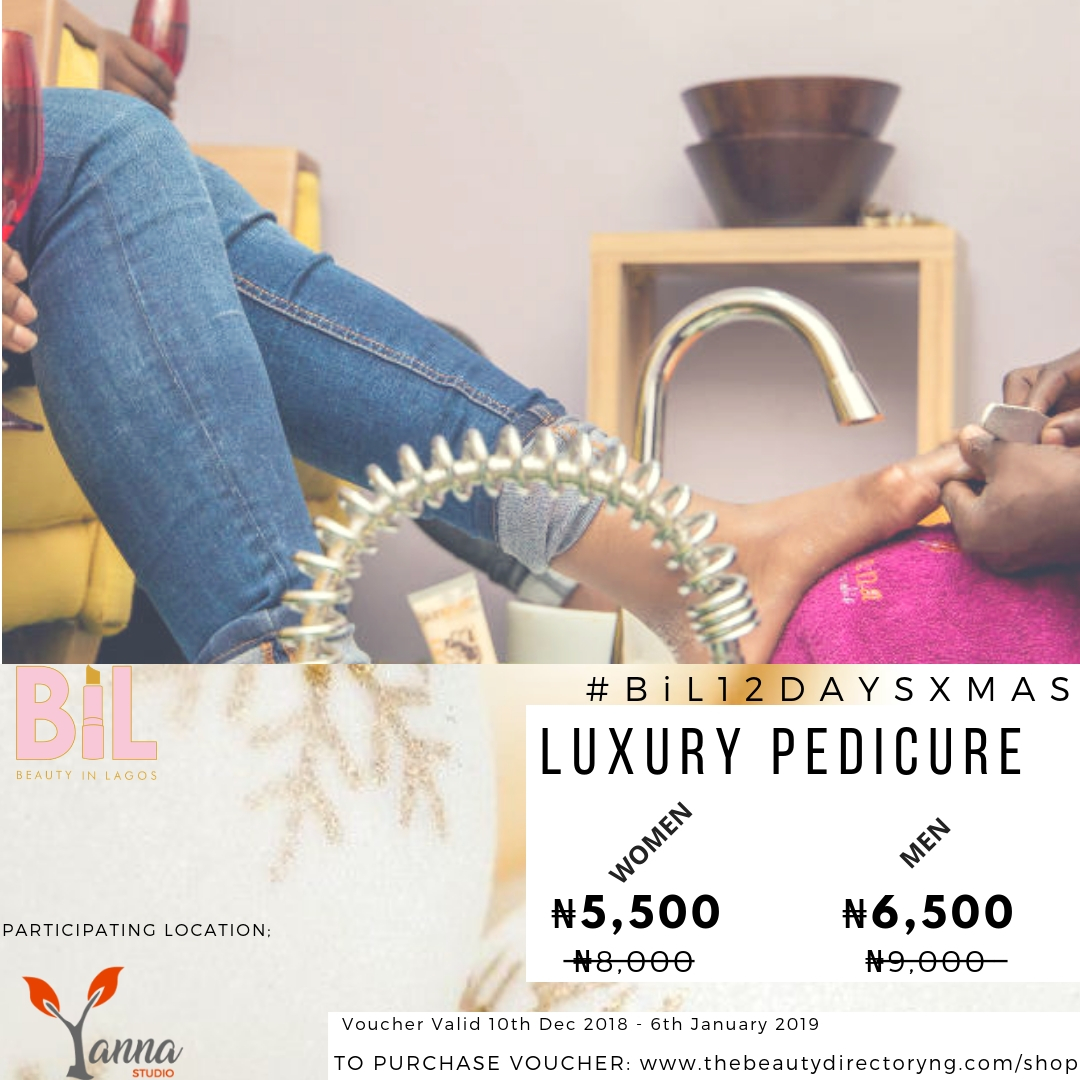 We've still got vouchers available to redeem these luxury pedicures at Yanna Studio in Ikoyi.
These vouchers are valid until 6th of January 2019, so you don't need to redeem your services immediately you purchase the voucher, you have at least 4weeks! The trick is to get a voucher before we sell-out
---
BeautyClubNG subscribers will always receive the links to purchase voucher deals first, before it is shared here on the site and social media. Vouchers are very limited, so make sure you're subscribed, if you aren't already.