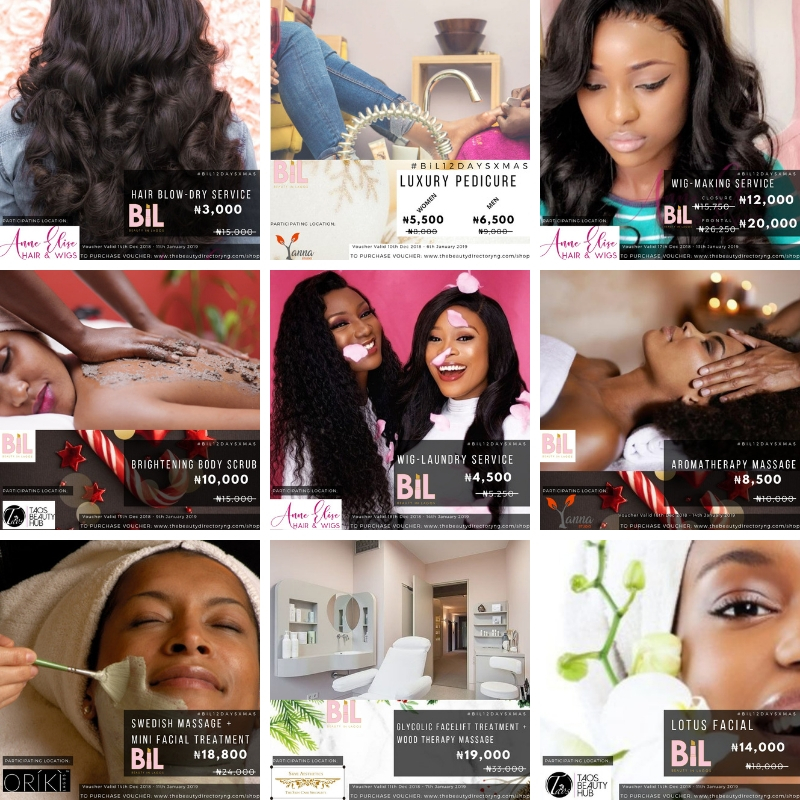 When curating these deals and participating locations for our annual '12 Days of XMAS with BiL' campaign, we had you guys, our #BiLFam, as our number one priority. We wanted to run deals off beauty services you will definitely need for the holidays. We kicked off the campaign on Monday 10th December, with a new deal being released every single day until tomorrow, 21st December.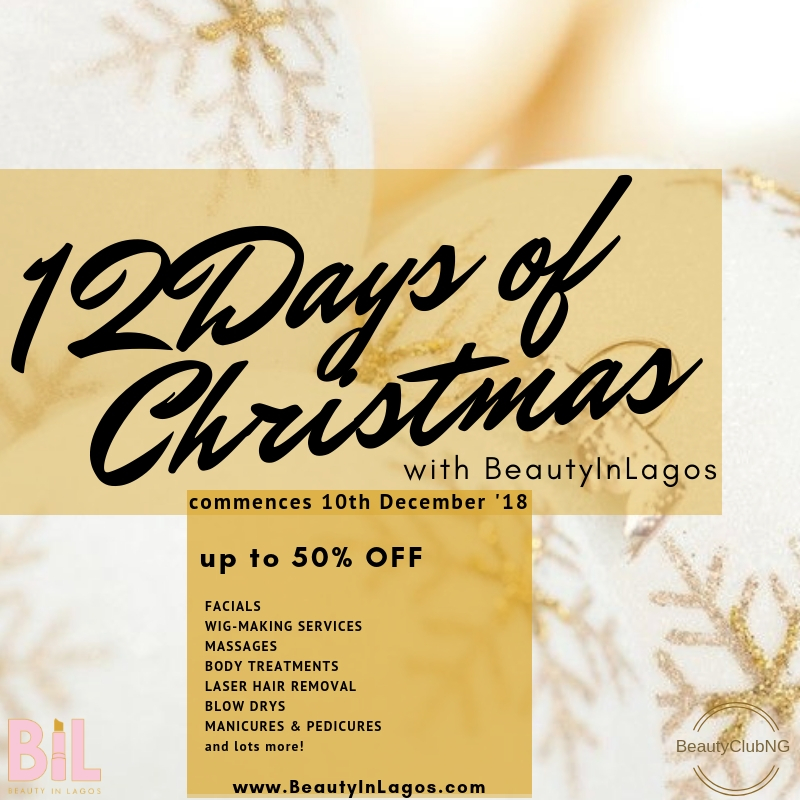 Holidays mean parties, concerts & over-eating (lol), so with our deals we think we've got you all covered. From Blowdrys to Massages, Facial treatments to Pedicure. Here are all the deals that have been released so far, simply click any of the listed deals below to purchase a voucher:
Glycolic Facelift + Wood Therapy Massage
Luxury Pedicure Service
Gel Manicure Service
Brightening Body Scrub
Blow Dry Service
Swedish Massage + Mini Facial
Wig Making Service
Lotus Facial Treatment
Dip Powder Manicure
All our deals run until January 2019, so even if you don't require a service right now, I guarantee when the new year rolls through you'd probably need a relaxing massage or a facial treatment to kickstart your NEW YEAR-NEW YOU! 
Click HERE to browse all deals!