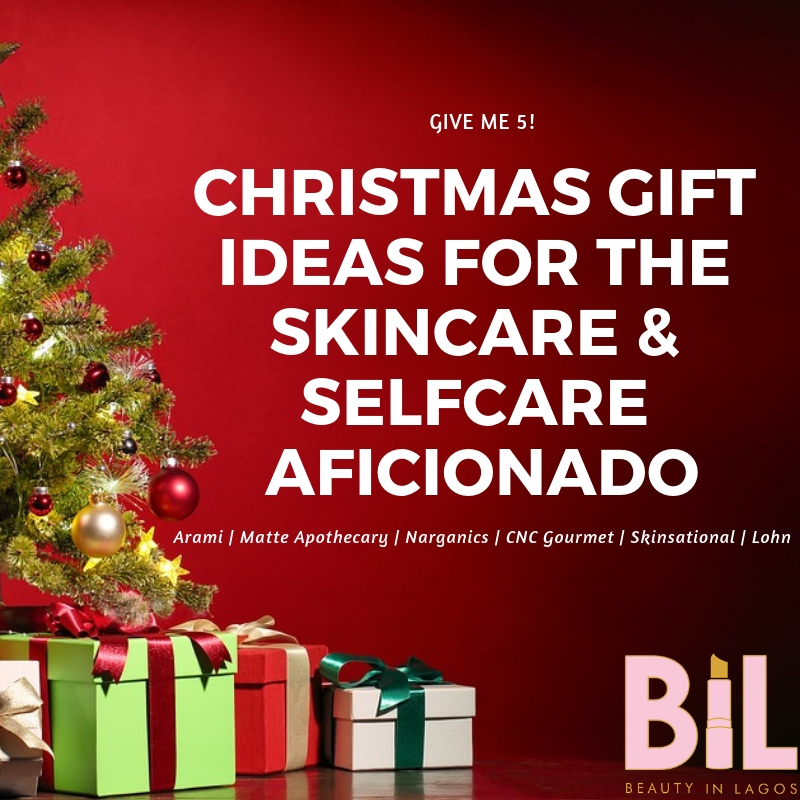 Scrolling through Instagram for hours, I have come across a virtual treasure trove of Nigerian brands who offer a wide range of skincare and beauty products. And as a person who has not met a Shea butter cream or candle she did not like, it has been a danger to my pocket.
So that I am not alone in my obsession, here are few brands that offer gift sets which, if you have never tried the brands before, serve as a good introduction. Alternatively if you are slightly less selfish than I am, you can give them as gifts to people in your life with similar tastes?
So without further ado, here they are:
1. Arami Essentials – Luxe Mini Gift Box (3, 4, 5)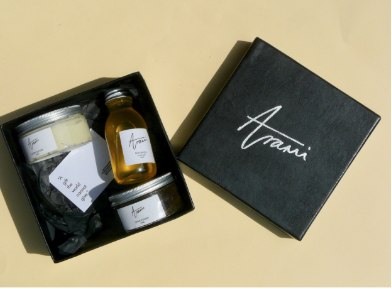 This is a natural brand that has a range products clearly marked for each skintype. The beauty of their boxes is that they come at different price points so you can mix and match-in the products that work best for you. With the smallest box you get 3 products, 4 with the medium and 5 with the largest. Products include: the Glow Oil, Coco Oil, Ivory Butter, Glow Scrub and Onyx Polish. Note that the products are smaller than their normal full size offerings on the site.
Prices: ₦6,500 – ₦10,500

Available on: www.aramiessentials.com
Instagram: @aramiessentials
2. Matte Apothecary –Matte Black box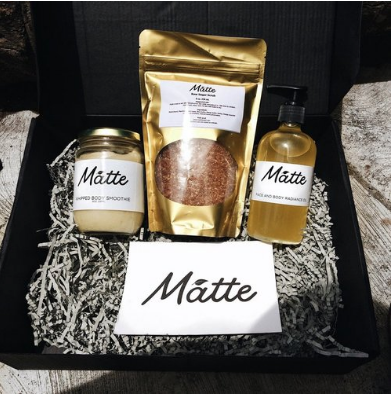 This is another natural brand that has a fantastic gift box for the holiday season. The Matte Black Box contains 3 of their signature products, raw brown sugar scrub, radiance oil and the whipped body smoothie all of which will provide a luxurious experience. The only catch is that it is a set box, no mixing and matching, however the products are full size.
Price: ₦15,000
Available on: www.matteapothecary.com Instagram: @matteapothecary
3. Narganics: Limited Edition Christmas Cracker Gift Set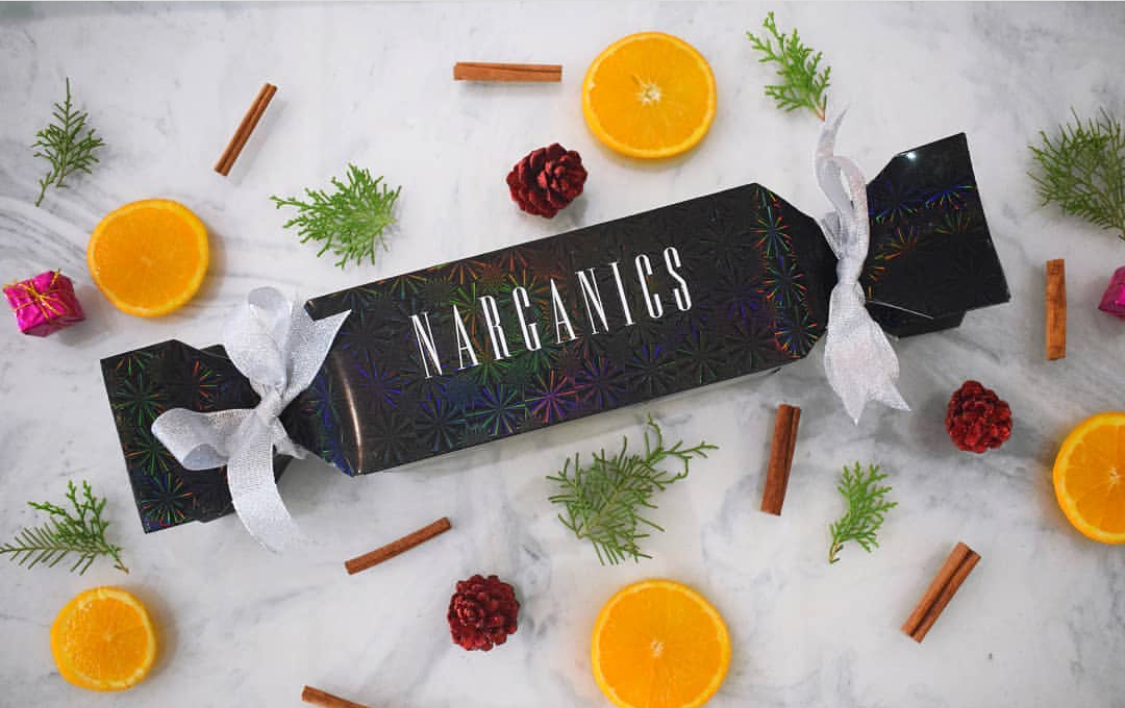 If there was a prize for innovative packaging, Narganics would win handsdown with its Christmas cracker shaped gift box. It contains a body scrub, artisanal black soap and a shimmer body mousse all of which appear to be full size.

Price: ₦15,000
Available on: www.narganics.com
Instagram: @narganics
4. CNC Gourmet –The Feminine Fancy Box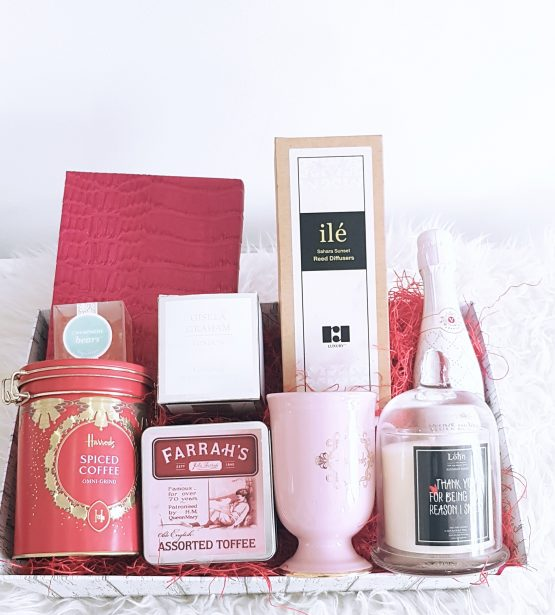 This is not a skincare brand, but is rather a curator of all things nice from home and abroad. From their website and Instagram it appears they may have 2 box options but I've decided to focus on the Feminine Fancy Box. This box contains: Harrods spiced coffee, Farrah's assorted toffee, Ilé scent diffuser, a Lohn Lagos candle, a bottle of bubbly and a nice tea cup .This is the most expensive option on the list however it contains more than skincare so it is understandable.

Price: ₦100,000
Available on: www.cncandco.com
Instagram: @cncgourmet
5. Skinsational Natural & Organic Skincare –So Luxe Collection Gift Box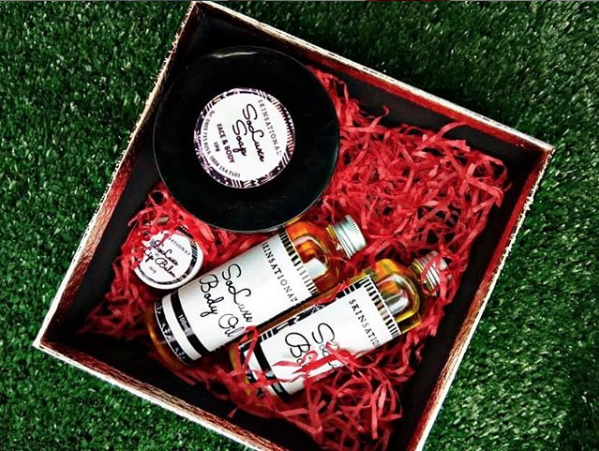 This contains the brands' signature products which include black soap, lip balm, body and bath oils. Again it is a suitable box for any skincare enthusiast and the products appear to be full size. There is an added bonus of free delivery if you live in Lagos.

Price: ₦20,000
Available on: www.shopskinsational.com.ng
Instagram: @skinsationalskincare
HONOURABLE MENTION
Lohn Lagos: Colour series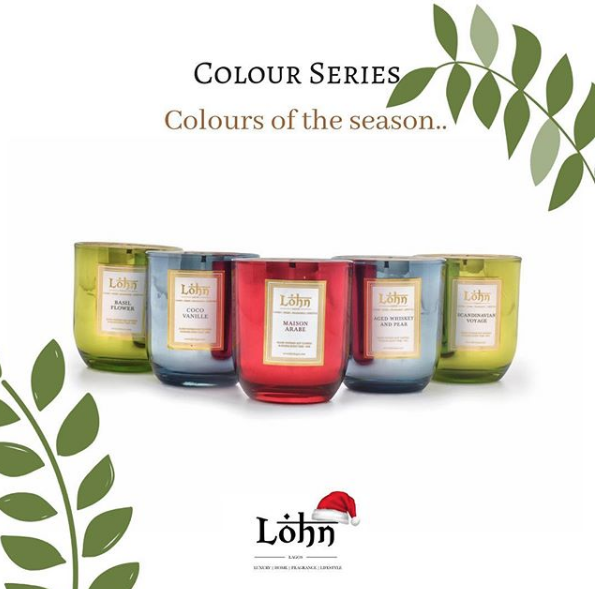 Price: on demand Available: @lohnlagos
Chizo is a skincare and makeup enthusiast who likes to travel and explore new places. When not working, she is browsing skin care and beauty sites looking to try new products or binge-watching series online.
You can find her:
Instagram @BeautyHarbour
Website: www.beautyharbour.com