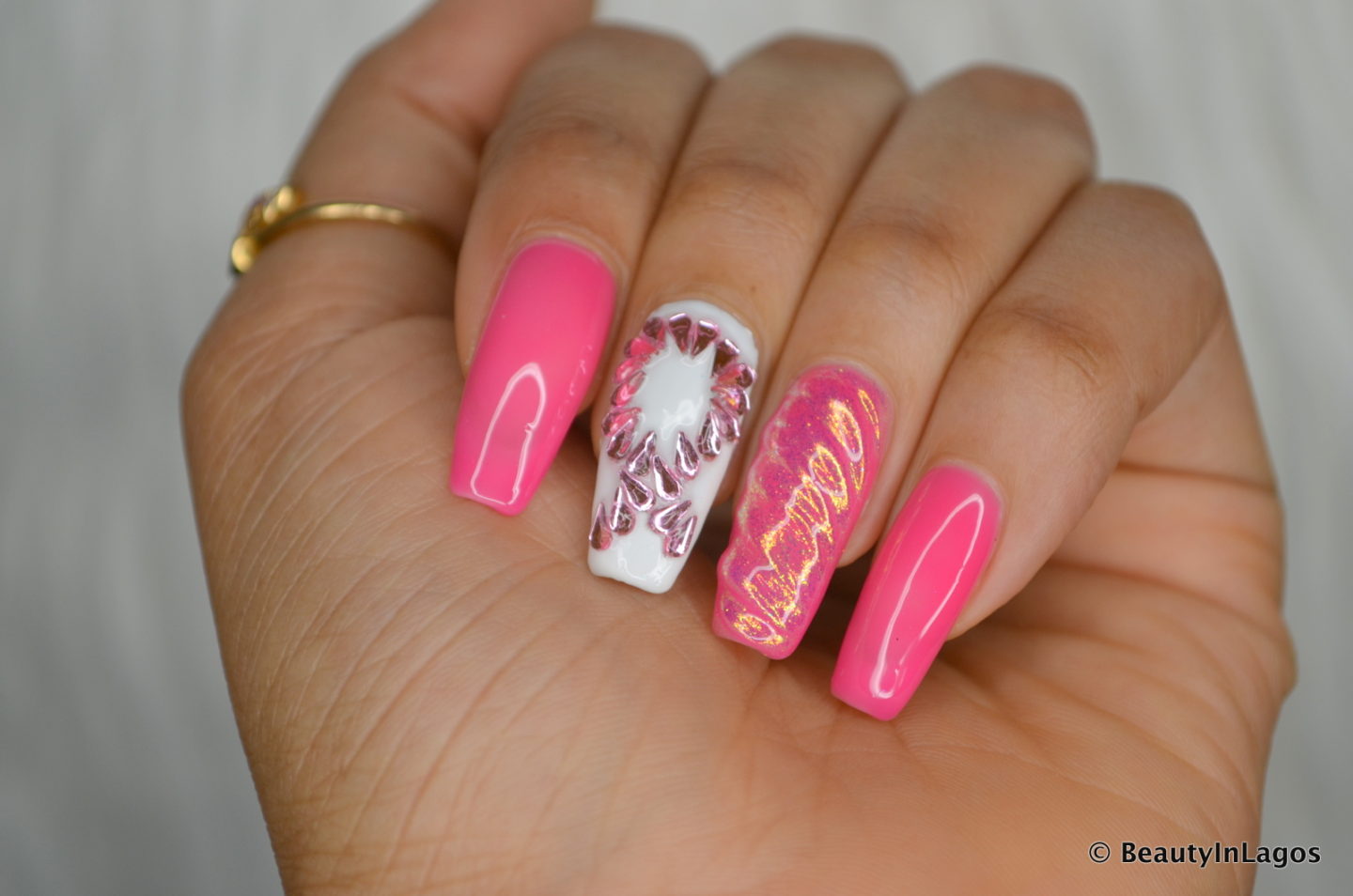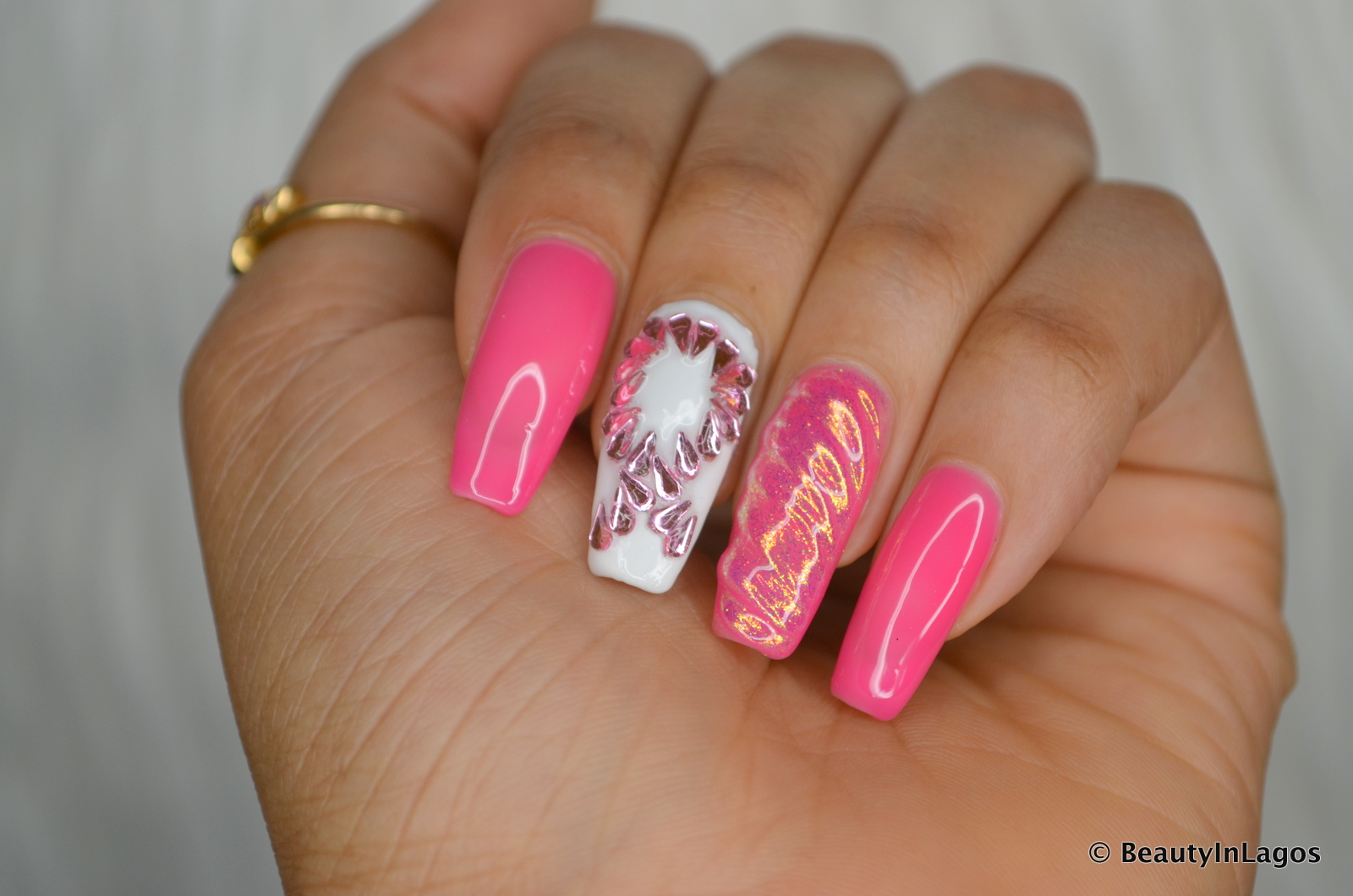 Not that many people DIY their manicure take-down process, unless it's just taking off regular polish.. What I mean is, it's highly unlikely you're going to 'dissolve' your acrylic or gel manicure yourself, you're most likely going to head to a salon to get that done. Which is absolutely the right thing to do because you assume they are experts, but that doesn't mean you shouldn't at least KNOW what it entails to get them off.
The most important thing during a manicure take-down process is PATIENCE. Expect to spend a little more time at the salon, because if you care about your nails you will need to allow the Acetone (dissolver) do it's job.
Asides from some patience, here's 3 important steps to note when getting your Acrylic/Gel Manicure removed:
1.) File/'Break' the top layer of Nail Bed
Now obviously I don't mean your natural nail bed, I'm referring to the product that has been applied on the nail bed, i.e. Gel/Acylic. This should be done BEFORE the acetone is applied. A nail drill would be beneficial, especially if your manicure was a combination of Gel & Acrylic, this will speed-up the process. Breaking the top layer will allow the acetone, when applied, seep through and begin dissolving the acrylic/gel.
2.) Soak-off using Acetone
When it comes to the actual dissolving process, there's two techniques: Foil Technique & Soak/Dip Technique. I prefer the Foil Technique for Gel Manicures & controlled Soak/Dip Technique for Acrylic. Actually, I'd say use a combination of Foil & Dip techniques for the acrylic. The Foil Technique is when you take some cotton wool, soak it in acetone, place it on the nail bed and then wrap a piece of foil around it, completely sealing in the cotton wool, to keep it in place. The Dip Technique is when you pour the acetone into a bowl, or little finger cups, and soak the nails in the acetone.
3. Lightly Scrape & Buff
Remove the foil-cotton wool wrap every 20minutes and GENTLY scrape the softened acrylic/gel lightly using a cuticle pusher. If it's the Dip Method, remove every 10-15minutes, and scrape.
Repeat this as necessary until all the product is removed. You may slightly buff away 'stubborn' spots. NEVER allow the Nail Tech file away at the your nail bed after the acetone has been allowed to soak into the nails. Light scraping and buffing only.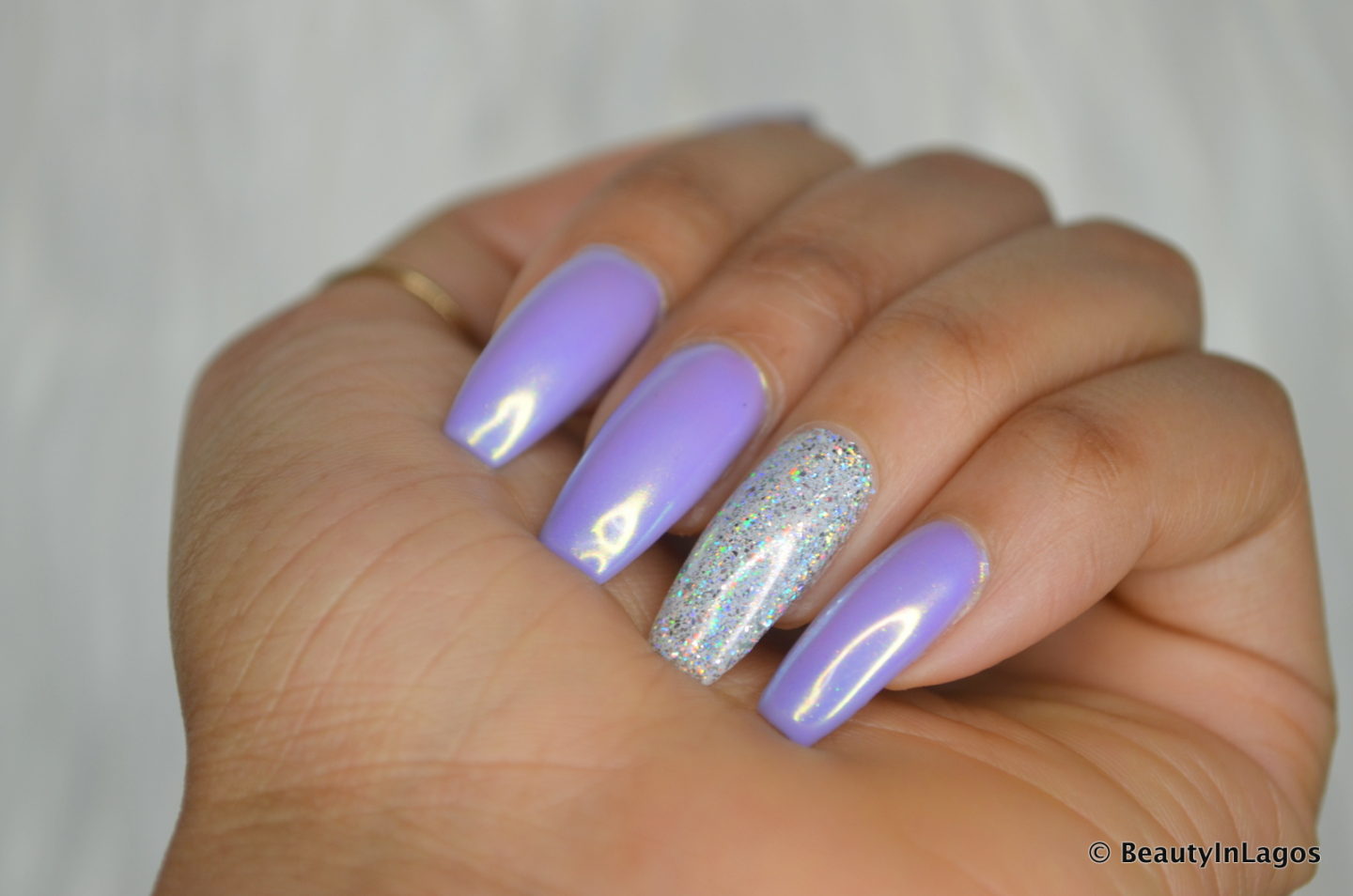 Now OBVIOUSLY, I am no expert but these are the basic steps ANY professional will take, obviously their with years of experience they may add to or modify certain things, but these 3 are the essential steps you need to be aware of. And I'm sharing these so you also know what to look out for so no one damages your nails.
Like I said patience really is the main thing here, you may need to spend a little longer at the salon but it's a small price to pay in comparison.
Did I miss anything out, or is there more you'd like to add, please let me know in the comments.
Hey Everyone! My name is Ez and I'm the Founder & EiC of BeautyInLagos. From inception (Jan 2012), I'd been the sole Editor of the entire BiL platform. In May 2018, I decided to to expand and build an Editorial team which includes in-house Editors as well as external Contributors. So from time to time, you will see posts from these awesome people, please show them love!
You can find me:
Instagram: @EziFace
Twitter: @Eziface