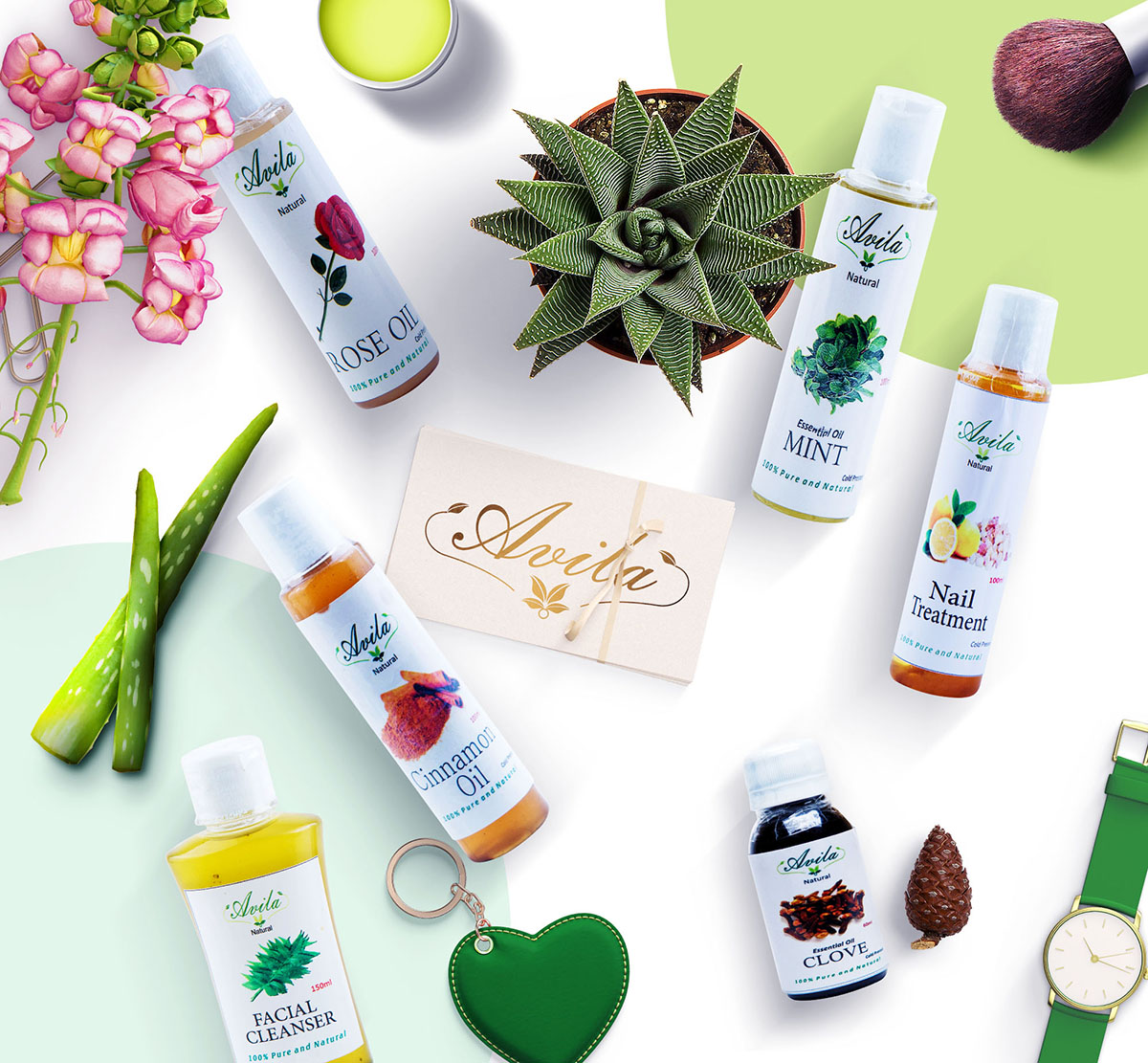 It's safe to assume most of us have heard of essential oils. Whether it's the Lavender Oil popularly touted by massage therapists as a great way to calm your nerves, or Tea Tree Oil for spot treating pimples, and there's Rosemary Oil that haircare professionals will recommend to achieve fuller edges. So we've heard of them, but what exactly are Essential Oils?
An Essential Oil is an aromatic, volatile substance found within a plant. It is extracted from a particular part of the plant, like the flower, leaf, resin, bark, root, branch, seed or fruit. Within these oils, hundreds of organic constituents promote beneficial responses when applied or inhaled.

www.auracacia.com
All essential oils are plant-based, and the method of extracting these oils defer depending on how best the oils can be extracted and retain their potency/effectiveness. However, the 3 main methods of extraction are: Steam Distillation, Cold Press & Solvent Extraction.
CARRIER OILS
Now there's another popular set of oils called 'Carrier Oils'. Carrier Oils are actually skincare oils, you know your shea butter, coconut oil, grapeseed oil, avocado oil etc. Carrier Oils are different from essential oils because they are extracted from nuts, seeds & kernels. Essential Oils, when exposed to air alone, tend to evaporate easily also applying it directly to the skin can potentially cause an adverse reaction, so diluting essential oils with carrier oils allows them to work better – better facilitates the absorption of the oil by the body.
USES OF ESSENTIALS OILS
Now that we have a basic understanding of Essential Oils, and the function of Carrier Oils as it relates to them, we will now explore some interesting uses of essential oils.
ACNE
Essential Oils for Acne: Tea Tree Oil, Lavender Oil
ACHES & PAINS
Essential Oils for Aches & Pains: Mint Oil, Lavender Oil, Coconut Oil & Clove Oil
DE-STRESSING/ANXIETY RELIEF
Essential Oils for Destressing: Ylang-Ylang Oil & Rose Oil
MENTAL BOOST
Essential Oils for Mental Boost: Frankincense Oil, Lavender Oil & Clarysage Oil
WOUNDS & CUTS
Essential Oils for Wounds & Cuts: Tea Tree Oil, Rosemary Oil, Lavender Oil
INFLAMMATION
Essential Oils for Inflammation: Ginger Oil, Clarysage Oil & Lavender Oil.
AROMATHERAPY
Essential Oils for Aromatherapy: Sandalwood, Geranium Frankincense & Eucalyptus Oils
---
For even more uses of essential oils and where you can get them in Nigeria visit: www.Avila.com.ng