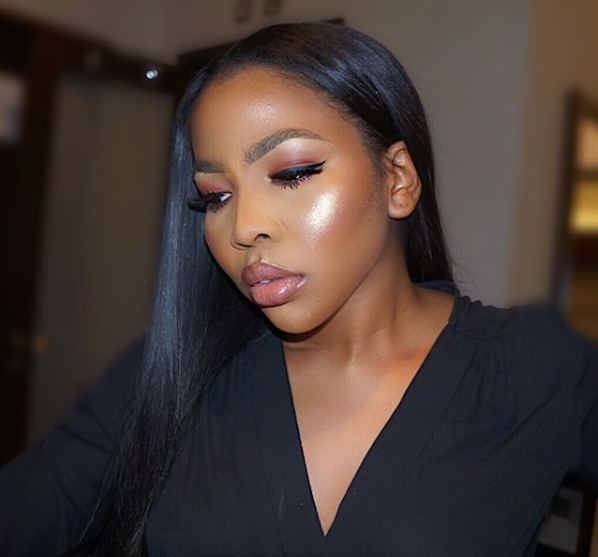 It's no secret, Primers are the key to lasting makeup. But the big confusion is, which one actually does what it says on the bottle? Thankfully we have an expert to help us out, Theo is a celebrity makeup artist and lead artist at Doranne Beauty and one thing she's known for is getting her client's makeup to last all day. She shared with us the secret to lasting makeup is a combination of things, asides from the client's skin-type and learning how to use the right products that will work, the BASE of any makeup look is the ultimate key to determining how long it will last. Primer & Foundation are the two key products that make up the Base. In this post she shares with us her top 5 primers that hold-up nicely, especially in warmer climates like Nigeria.
When picking out a primer pay attention to what skin issue it targets. Here are a few examples of the sort of primers on the market:
Pore Minimiser
Pore Filler/Smoothing (blurs out skin)
Mattifying (absorbs sebum)
Luminous/Radiance
Hydrating
In the list below, Theo shares her top 5 primers and the skin issues they help target.
1. SMASHBOX THE ORIGINAL SMOOTH & BLUR PRIMER
It blurs out the skin creating a 'film-like' base, also act as a pore-filler. This primer recently got a facelift, so look out for the new packaging.
2. MAKEUP FOREVER STEP 1 MATTIFYING PRIMER
Super-mattifying. Suitable for Oily skin
3. COVER FX MATTIFYING PRIMER WITH ACNE TREATMENT
Mattifies without drying out the skin
4. LAURA MERCIER RADIANCE FOUNDATION PRIMER
Light-weight primer, doubles-up as an illuminator
5. BENEFIT THE PORE FESSIONAL
Mattifying and also a Pore Filler. If you have enlarged pores, this is the primer for you.
---
Look out for the second part of our chat with Theo where she shares some of her favourite Foundations.