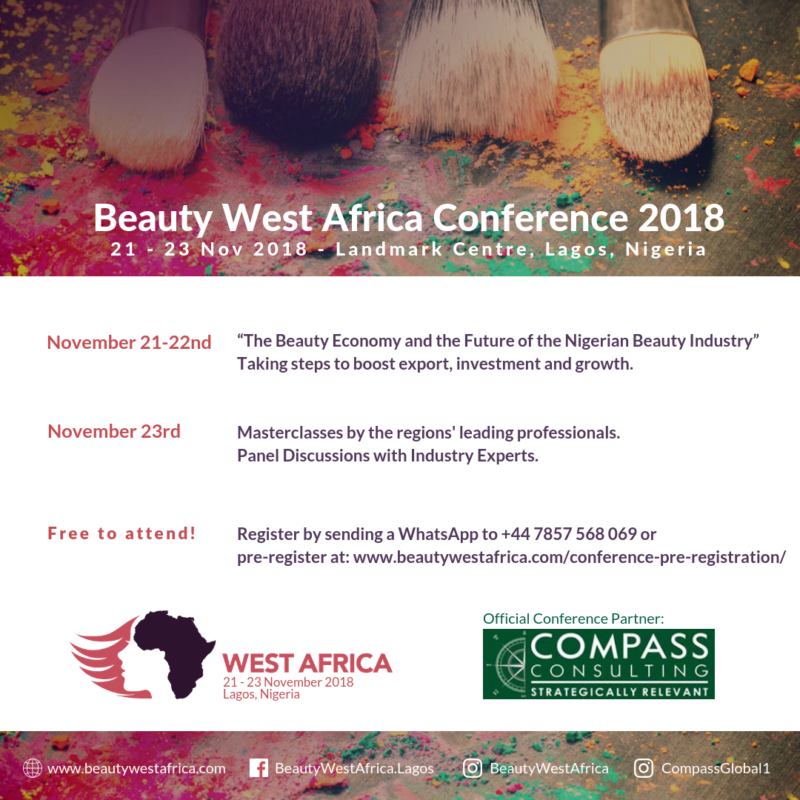 This is definitely an event the Nigerian beauty industry has been missing, a world-standard International Trade Show. Beauty West Africa is here to set the standard for beauty exhibitions, not just in Nigeria, but Africa as a whole and we are 100% here for it! They are bringing International Manufacturers, Wholesalers & Suppliers right to your door step.
So what exactly is Beauty West Africa, you ask? Keep reading….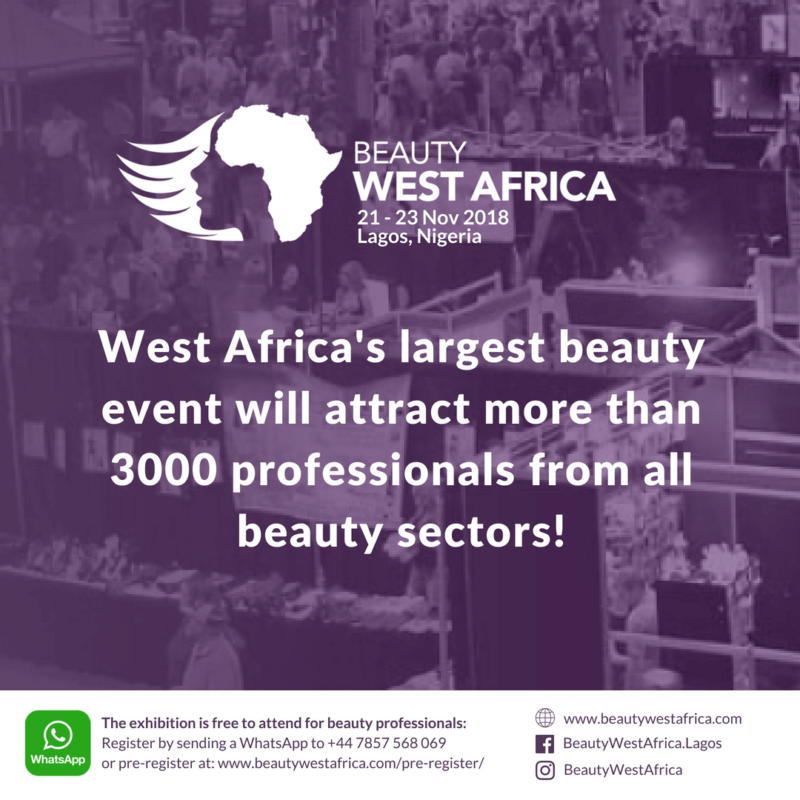 Beauty West Africa (BWA) offers an exclusive once-a-year opportunity for the local beauty sector to engage with international companies, offering such a broad range of products from cosmetics to perfumes, hair to personal care. This exhibition is a Business-To-Business (B2B) trade show event. If you are a beauty business owner, current or aspiring, this is the event for you. Instead of emailing prospective international manufacturers/suppliers back and forth, or catching flights to China, India, Paris or wherever, BWA is here to save you time and money.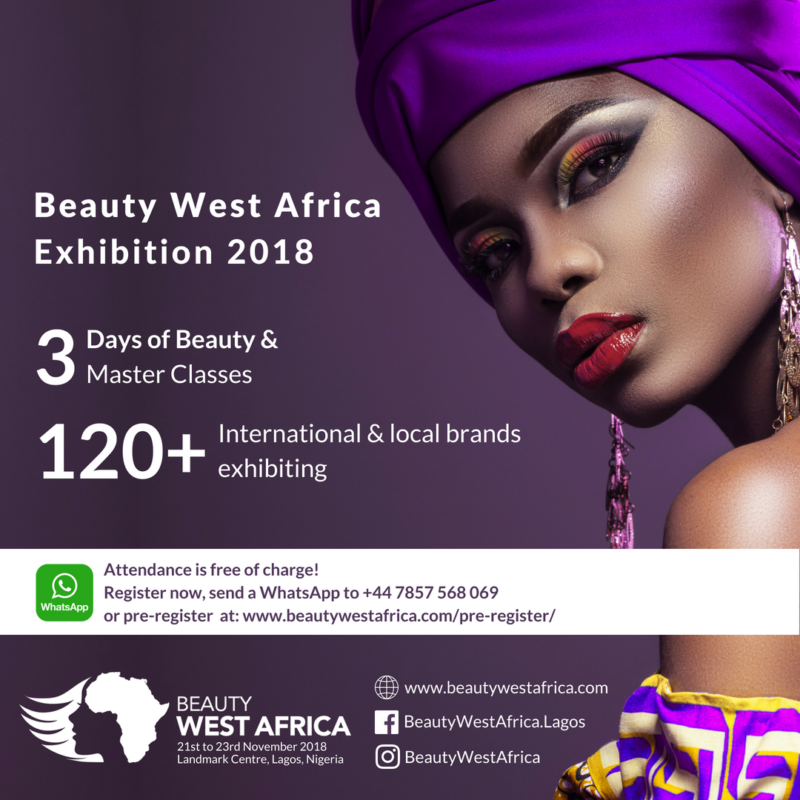 Also, on the flip side, if you're local manufacturer looking to export your goods internationally, BWA is the perfect place to meet possible business partners to facilitate that. Even if you were looking to expand your local distribution chains, BWA has established partnerships with some of the largest importer groups and retail chains in the country; these bodies are responsible for importing and distributing beauty and personal care products across Nigeria:
Balogun Business Association
Onitsha Main Market Traders Union
Cosmetics Dealers Association
BWA will be hosting them onsite for all Exhibitors to meet.
Sign Up for an Exhibition Booth
They still have a few Exhibition Booths available. Businesses wishing to exhibit are advised to contact Georgina Lloyd, Exhibition Manager:
Telephone: +44 (0) 2476 158100
Email: info@beautywestafrica.com
Register to Attend (it's FREE)
The 3-day event will be reserved for trade visitors for the first two days (November 21-22), but will open up to the general public for the last day (November 23).
It's all free to attend, but to speed up the registration process, visitors can pre-register:
---
BeautyInLagos is proud to be a part of Beauty West Africa this year and we have some exciting opportunities for our local SMEs, so keep checking back for more information and updates about the exhibition.