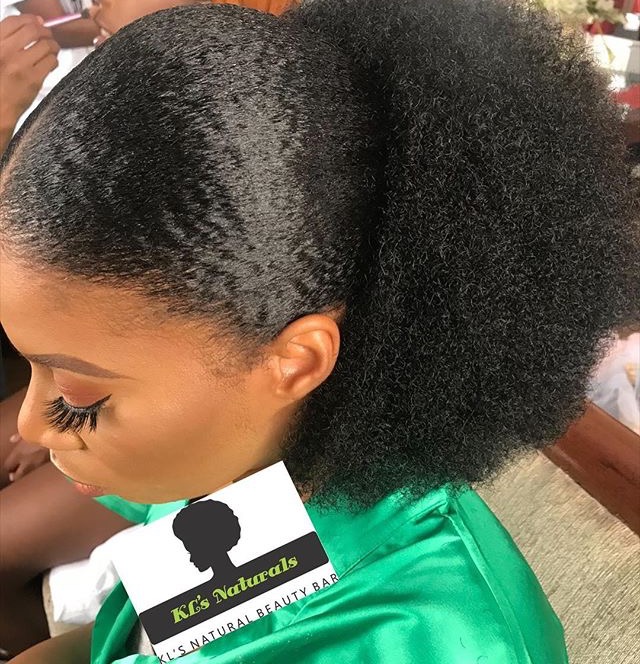 A lot of times, people either don't really know what the underlying issues are behind their hair struggles, or are not really sure where to start or what to do. 80% of the ladies I speak to, want longer hair, 10% want fuller edges and the last 10% want extra volume. I can totally relate to that 80% – I spent many years wanting long hair and I bought product after product that promised me that; but until I understood what the real problems were, all I did in those years was throw money away.
So hopefully this post will help you identify some things you may be doing wrong and help you take steps in addressing them so you can finally make progress with your hair.
1. Products (alone) Don't Help In Your Quest For Long Hair.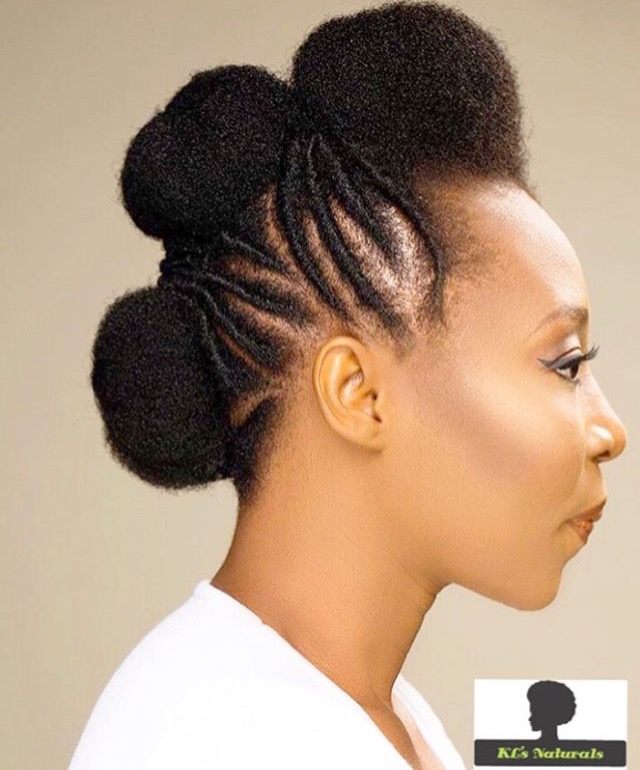 When people struggle with length retention, what's typically happening is they are losing length at the tips as fast as (or sometimes, faster than) they are growing the hair from their scalp. The solution isn't to go out and buy every advertised product or pill that promises amazing lengths. This won't work if, in the long run, you don't know how to retain the length you get from these products.
2. You Must Have A Hair Regimen
A regimen is simply a plan of what you will be doing to your hair daily, weekly/biweekly and monthly. It has to be simple with easy steps so that you are consistent with it.
The 4 main steps your regimen should cover are
Washing
Conditioning
Moisturising, followed by sealing
Protecting.
Wash every 1- 2 weeks followed by a Deep Condition (alternating between moisture and protein); Moisturise daily with a water based moisturiser and seal with an oil/butter; Protect your hair by wearing styles that prevent you from constant manipulation and always cover with a satin/silk bonnet or scarf.
It really is that simple. It is your consistency in keeping up with it that will make the difference.
3. Be Gentle With Your Hair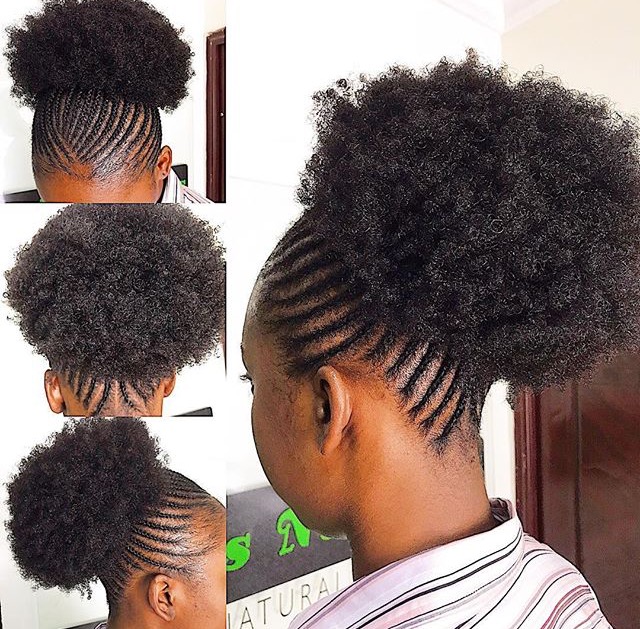 Treat your hair gently especially when taking down/loosening your protective styles. A lack of gentleness will lead to constant breakage and you wondering why your hair seems stuck at the same length. Try applying some sort of lubricant to the hair before taking out your twists, braids etc.
4. Get Regular Trims
This may seem counter-intuitive but split-ends travel up hair and damage healthy hair. If you don't get a trim when all you need to snip off is a quarter of an inch, by the time you are finally forced to get a trim you may end up snipping off 2 – 3 inches.
5. Lay Off The Direct Heat.
If every time you wash your hair, you bring out a blow dryer, even if you are using heat protectant, your hair in the long run will begin to get dry and brittle which will eventually lead to breakage. Find other ways of stretching your hair or wear styles that don't need you to dry your hair first.
---
That's it! Were you able to identify a few things you will either stop doing or start doing? I certainly hope so! Next time, we'll address thinning or balding edges.
Kemi is a Natural Hair Entrepreneur and Founder/Creative Director of Nigeria's pioneer Natural Hair Salon: KLS Natural Beauty Bar.
.
You can find her:
Instagram: @KLSNaturals &  @KemiLewis
Email: info@klsnaturals.com