Remember in my last post about new online skincare store, Hilary Says, I mentioned I will be sharing a few products on their site that will be extremely beneficial for your skin, especially OUR skin and this climate.
One thing I swear by is exfoliation! Exfoliation is simply the process of getting rid of the dead skin cells usually on the surface. Not sure how many people STILL don't know this, but your skin naturally 'exfoliates' itself every single day. You are basically shedding dead skin right now, it's not obvious, but it's happening. It usually takes about a month for the old skin to completely shed, but certain conditions like sun-damage, stress or aging can slow down the process. Exfoliation using products or tools is simply just aiding the process. All this isn't really hidden knowledge, some 'google-action' and you are well on your way to fully understanding the human skin-shedding cycle.
Exfoliation is important to me because it's the first step in ensuring that the other skincare products in my routine actually work. Think about it, how do you expect your product to penetrate your skin if there's all this dead skin on the surface obstructing. Get the picture? So that's why, to me, it's the most important step otherwise you're wasting your time with everything else.
With skincare products that exfoliate, there's two types 'mechanical' or 'chemical'. I prefer the chemical exfoliants and that's why I've decided to share this incredible serum with you
Drunk Elephant T.L.C. Framboos™ Glycolic Night Serum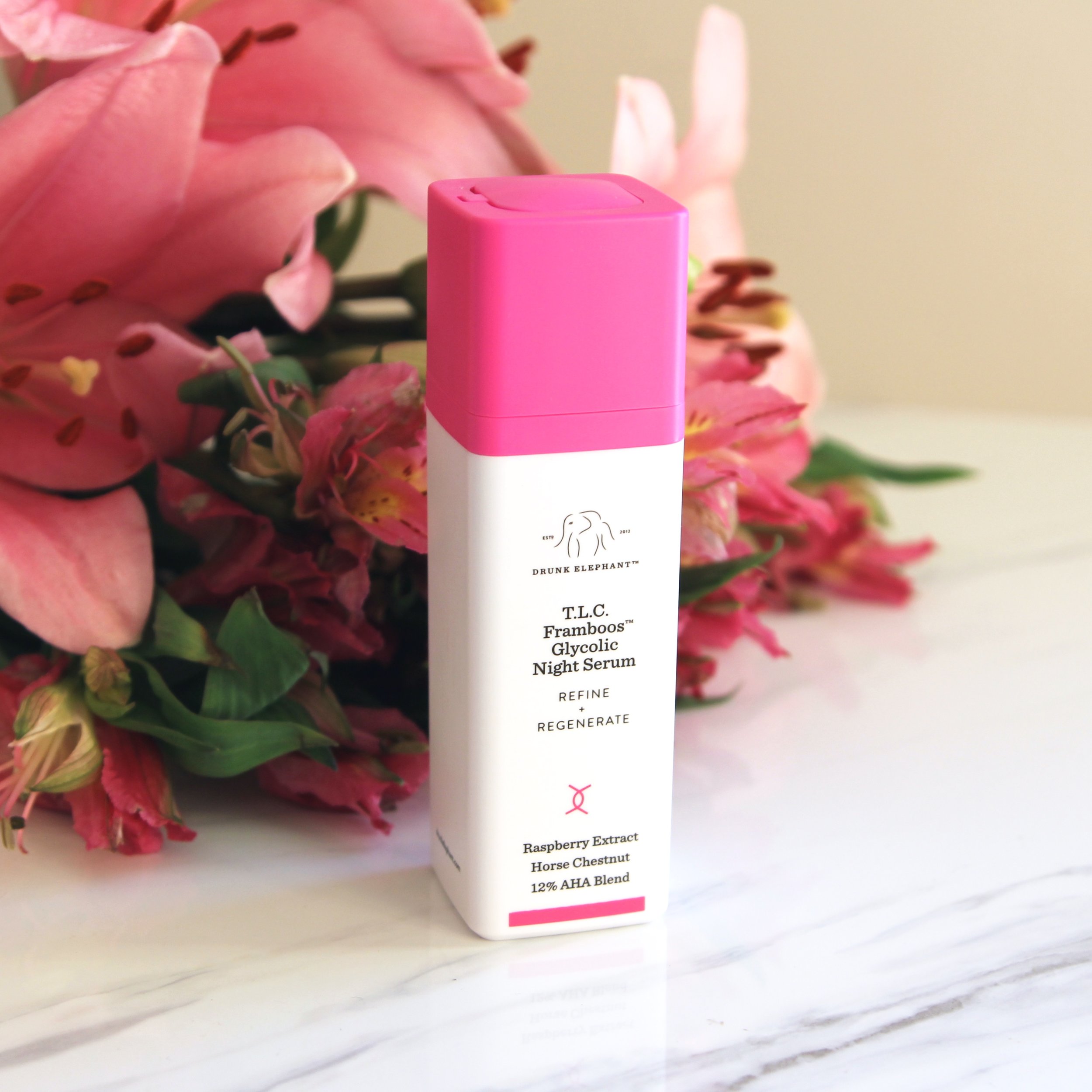 A 12% AHA/BHA night serum that helps refine and resurface skin to reveal a smoother and more radiant looking complexion. T.L.C. Framboos enhances the performance of other products by clearing the way for maximum absorption. This high-tech gel resurfaces dull skin, gently lifting dead skin cells away by dissolving the glue that holds them to the surface. Fine lines, wrinkles, discoloration along with excess oiliness and pores will appear dramatically diminished.
Ingredients:
12% blend of AHAs (glycolic, tartaric, lactic and citric acids) which exfoliate built-up dead skin cells, resurfacing dull, uneven skin.
1% Salicylic Acid which loosens sebum to unclog pores.
A good mix of antioxidants a good mix of antioxidants like marula oil, green tea, horse chestnut, cactus, grape, raspberry extracts; which help fight off free radicals that cause damage to skin cells.
Sodium Hyaluronate, which is a humectant that has a smaller molecular weight than hyaluronic acid and is able to deeply penetrate skin, delivering intense hydration, reducing the appearance of fine lines and wrinkles, while promoting firmness.
How to use:
At night, apply to a clean, dry face, neck, chest and backs of hands, avoiding the eye area. Note: Very slight tingling may be experienced, particularly for the first few days of application. This typically dissipates as your skin becomes adjusted. Start slowly.
Hilary Says…..
We recommend you use this product only at night. After cleansing and toning, apply on face, neck and chest, wait for a few minutes before applying other products.
As it has high levels of hydroxy acids, you may experience some tingling, this is normal. If you have never used products with AHAs and BHAs before,we advice you start by using the product 2/3 times a week, if it does not irritate your skin, you can start using every nice. Start Slowly. Make sure you use a sunscreen daily with this product.
DETAILS
Product: Drunk Elephant T.L.C. Framboos™ Glycolic Night Serum
Price: N48,000
Where to buy: Hilary Says
BiL Readers & Followers get 10% off this product when they shop and use the code: 10OFFDEF
---
GIVEAWAY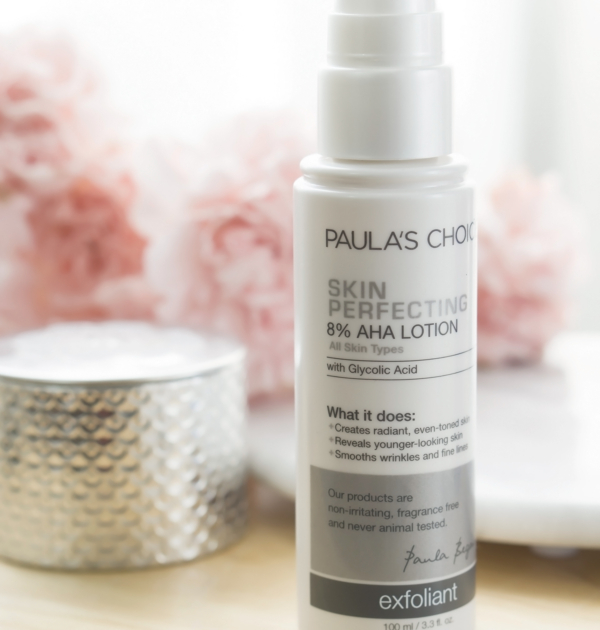 Hilary Says will be giving away 'Paula's Choice Skin Perfecting 8% AHA Lotion' to one lucky BeautyInLagos Instagram follower. The giveaway rules will be announced on my Instagram page, @BeautyInLagos, tomorrow (Saturday 10th Feb). So keep an eye out!