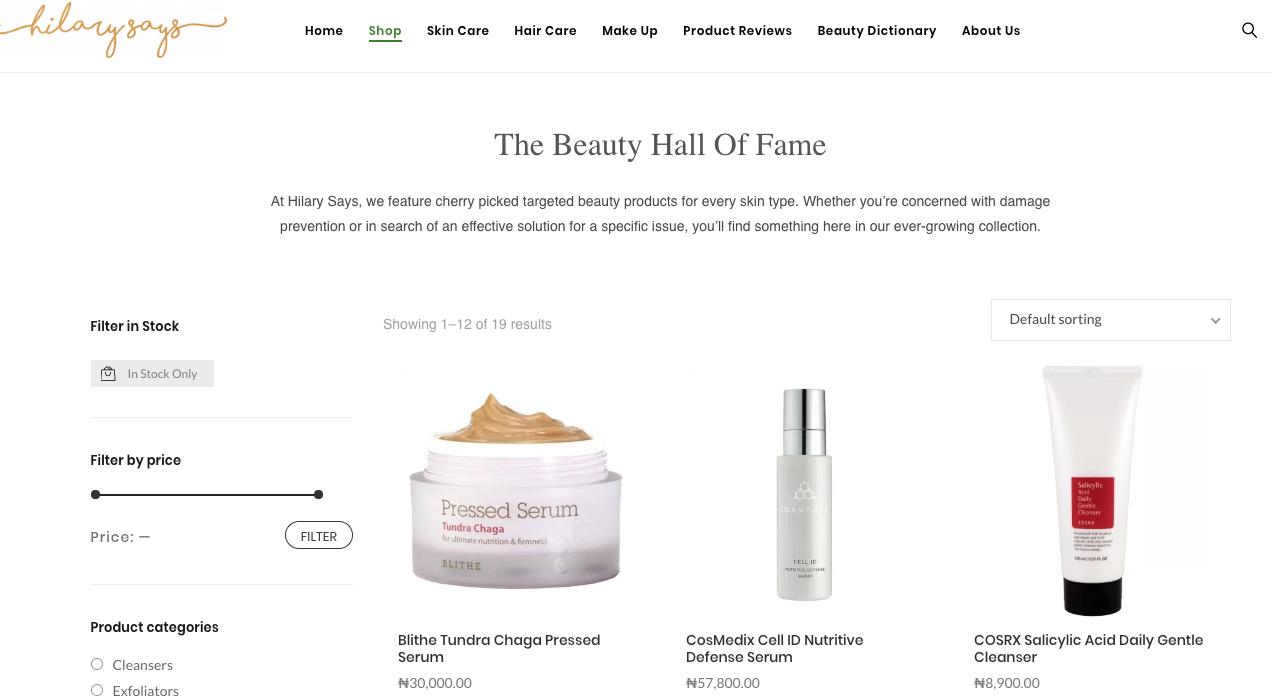 When I type up posts like this, I can't help but reflect on what the Nigerian Beauty Industry looked like when I started this blog 6 years ago. Like, I knew it had potential, but where it is now far exceeded my expectations. I started BeautyInLagos primarily to address the 'Accessibility' issue here in Nigeria and break the silly 'Cycle Of Secrecy'; The "I don't share where I get my beauty products, or treatments or fixes" *eye-roll*. That's why I also created a Beauty Directory 'BeautyDirectoryNG', a year after, so I could curate all these amazing discoveries in one place, so you don't always have to search through blogposts to find a business I mentioned or reviewed. My intention with the Directory was to list businesses that were trustworthy and reliable. I am not so much concerned with the NUMBER of businesses listed as I am with the STANDARD of businesses listed. It's always been quality over quantity for me. So when I was introduced to the Hilary Says website, I immediately knew this was the sort of business I wanted listed on BeautyDirectoryNG. '.
Founded by Hilary Rodriguez-Taiwo, who has a deep love and passion for beauty science, she created 'HilarySays' to retail beauty products and also share the science behind it all. So the customer experience on the Hilary Says website goes beyond just purchasing a product but with the added key element of being educated on the right product to get  as well as the pros and cons of said product.
So you know when you've heard about this amazing skincare product, and then you want to get it but it's a struggle to find and if you do find it you still want a bit more information about how exactly it performs and if it will work for you. Hilary Says website may just be the answer to that problem. Their aim is to help customers find answers to pressing beauty questions and recommend the best cosmetic products and procedures for your skin and hair. Most of the products sold on their site have been reviewed by the Hilary Says team and are based on breaking down the ingredients list of products using published scientific research, not by how the product feels on the skin. Their goal is to have all products sold on their site reviewed by their team, so you can shop in the knowledge that everything that arrives at your doorstep has been meticulously edited for quality
The Hilary Says online store stocks targeted beauty products, so if you are looking for a regular body moisturiser or shower gel, Hilary Says isn't the site for that. They retail 'Performance' beauty products,as opposed to 'Maintenance' products. What's the difference, you ask, well a product that treats acne, breakouts, protects your skin from the sun, etc. is classified 'Performance'. Whereas your shower gel, shampoo, body moisturiser, products you use to maintain your skin  are 'Maintenance'. I have decided to share some products I really think will be helpful and  address our most common skin issues, like hyperpigmentation & acne. So look out for those posts in the weeks to come, I may even be able to get you guys some money off the products I recommend. To kick things off, check out some pictures of a few products that caught my eye:
---
GIVEAWAY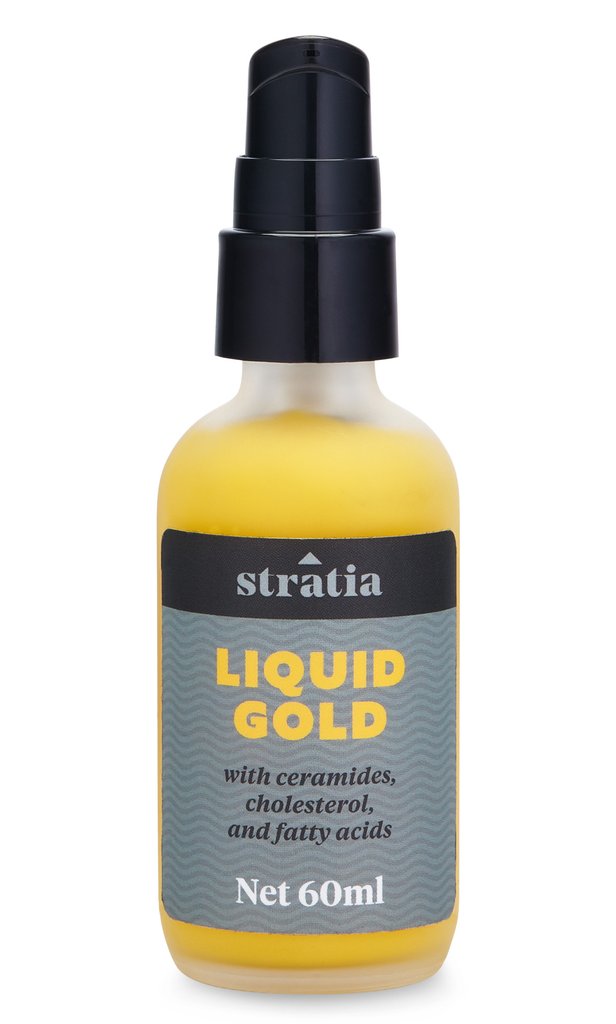 Hilary Says will be giving away the Stratia Liquid Gold Moisturizer to one very very lucky BeautyInLagos instagram. The giveaway rules will be announced on my Instagram page, @BeautyInLagos, tomorrow (Friday 2nd Feb). So keep an eye out!
---
Details
Website: www.hilarysays.com
Instagram: @hilary.says 
For more contact information check out the BeautyDirectoryNG Listing: Hilary Says